3 Commonly Overlooked Safety Issues Home Care Can Address
Home Care in Cumming GA
June is National Safety Month and for any elderly individual who is living alone, or even with a spouse who may also be dealing with certain physical limitations, safety can be a serious concern.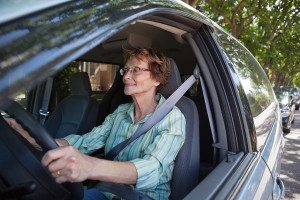 Safety is one of the top reasons why family members step up to be a caregiver for their aging loved ones. These family caregivers typically worry about them getting around the house or worry about them falling down and getting injured; they worry about them not being able to check the smoke detectors, replace the light bulbs as they blowout, and more. Below are a number of other safety issues that commonly get overlooked by family members:
Safety Issue #1: Lighting
Adequate lighting throughout the house is absolutely essential at helping people stay safe. If the house is not well lit, the resulting shadows can make it difficult for seniors to navigate through the house.  In addition, they may fail to see the steps or spot a bag that was left out in the open.  Falling down is the number one cause of accidental death among seniors, and many of those falls are the result of things they didn't see.
Safety Issue #2: Sharpening the knives
Believe it or not, a dull knife is far more dangerous in the kitchen than a sharp one. Did you know that the majority of laceration wounds are caused by dull knives? When a knife is dull, it requires more pressure and strength to cut. Often times, the knife slips and causes the user serious injury. Keeping the knives sharp helps to protect people when they are preparing a meal.
Safety Issue #3: Transportation
Seniors who still have their driver's license may be putting themselves and others at risk, especially if they are slow to react, have difficulty making decisions, and/or can't see clearly. Many home care aides offer transportation services for seniors to get to a doctor's appointment, go shopping at the supermarket, visit with friends, and to other activities.
The staff at Home Care Matters is available to talk with you and your family about all of your needs. Home Care Matters is a home care agency providing quality and affordable home care services in Cumming, GA and the surrounding areas. Call (678) 828-2195 for more information.
Latest posts by superadmin
(see all)