4 Tips for Coping with a New COPD Diagnosis
Senior Care in Oakwood GA
When your elderly loved one is first diagnosed with COPD, it can be shocking. Once you make it past the initial disbelief, it can be difficult to know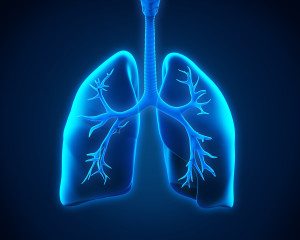 what solid steps you can take to make life easier for your elderly loved one. By educating yourself as much as possible, you can develop a care plan that works for your loved one.
Let Go of Blame
A major risk factor for COPD is a history of smoking, so it's really easy to blame your elderly loved one's condition on bad decisions. The problem with assigning blame, however, is that it becomes all too easy to allow resentment to build. That can seriously hamper your loved one's care and it's just not good for either of you. Do what you can to completely let go of blame in this situation. If that means talking it out with a counselor or a support group, you and your loved one will be better off for it.
Learn the Warning Signs
A recurring cough and shortness of breath are two of the biggest early warning signs of COPD. But as your loved one progresses through the disease, there are other signs to watch for. Sometimes your loved one will have what are called exacerbations, which are basically periods where the symptoms are far more severe. You'll learn to recognize symptoms that can clue you in to when an exacerbation is about to occur. Some of the signs to look for include more mucus than usual, increasingly shorter breath, or difficulty talking.
Talk to Your Loved One's Medical Team
While you're educating yourself about COPD, make sure that you keep in touch with your loved one's medical team. They can help you to understand what your loved one is dealing with and how to help him. As you learn more, you'll be able to help anticipate what your loved one needs and talk him through situations that may have otherwise resulted in panic attacks or needing to use emergency inhalers.
Make a Care Plan and Share It
With your loved one's medical team you can develop a solid care plan. Once you have one, be sure that you share it with your loved one's elderly care professionals as well as any other friends and family that spend a good bit of time with your loved one. This is essential, because you never know when an exacerbation or other health problem is going to strike. That way anyone caring for your loved one can be prepared.
Being prepared is the best thing that you can do for your loved one.
The staff at Home Care Matters is available to talk with you and your family about all of your needs. Home Care Matters is a home care agency providing quality and affordable senior care services in Oakwood, GA and the surrounding areas. Call (678) 828-2195 for more information.
Source
http://www.webmd.com/lung/copd/tc/chronic-obstructive-pulmonary-disease-copd-overview
http://www.webmd.com/lung/10-signs-copd-exacerbation
Latest posts by superadmin
(see all)