5 Gifts to Encourage Social Participation and Mental Stimulation for the Elderly
Elderly Care in Braselton GA
Finding the perfect gift for your elderly parent can be challenging. Many people who have chosen to age at home have downsized their living space, which often means letting go of items that provide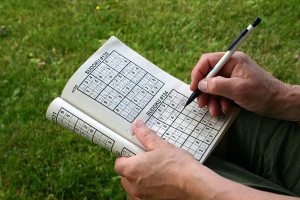 entertainment. Often times, practicality, comfort and improvement in quality of life outweigh fun and novelty when it comes to picking out gifts for the elderly. Although gifts of time and companionship are valuable, it is also beneficial to provide gifts that will help keep the mind sharp and the body busy. Here are five great gifts that can be used by caregivers and other in-home care providers to encourage social participation as well as mental stimulation.
Tickets to a Local Show
Elderly people are typically on fixed incomes, so tickets to the theater, films or concerts are beyond their means. A gift of tickets, especially to see a favorite film or play is usually a special gift. Consider giving two tickets, so the home care provider can accompany your parent to the performance.
Playing Cards
A deck of oversized playing cards is a great gift for elderly people with failing vision. If your aging parent has arthritis, consider including an automatic card shuffler or card holders to help relieve the stress put on arthritic hands and fingers while playing cards. Playing cards is an excellent activity for elder care providers to help encourage interaction as well as exercise concentration and thinking skills.
Jigsaw Puzzles
Jigsaw puzzles can be used alone, but they are also a great resource to encourage socialization with a senior care provider as well as family members. Jigsaw puzzles with large pieces are easier to handle for those with arthritis and/or limited vision.
Audio Books
If your parent enjoys a good book, but has difficulties reading small print due to poor vision, audio books are an excellent way to still enjoy a good book without straining his or her eyes. Make sure you get a hint or two from your parent about his or her favorite genre so you can be sure you give the right book.
Puzzle Books
One of the most welcomed gifts by elderly people are puzzle books, such as crosswords, Sudoku or word search. They are a great way to help your aging parent retain cognitive functions and they are available with large print to help with vision.
When shopping for gifts for your elderly parents, keep in mind the ease of handling the gift as well as their interest in the type of gift you are considering. It is also helpful to give gifts that can be enjoyed with others, such as the jigsaw puzzle that can be put together as a team effort by your parent and their caregiver.
The staff at Home Care Matters is available to talk with you and your family about all of your elderly care needs. Home Care Matters is a home care agency providing quality and affordable services in Braselton, GA and the surrounding areas. Call (678) 828-2195 for more information.
Latest posts by superadmin
(see all)