5 Random Acts of Kindness Seniors Can Perform
It's difficult to say exactly how random acts of kindness became a part of American culture. According to some, it started when a woman in California wrote "practice random acts of kindness and senseless acts of beauty" on a placemat in a restaurant back in the 1980s. From there, the saying spread to bumper stickers and stories began popping up of people doing good things for one another. In 1993, a college professor assigned performing a random act of kindness to his students and the idea gained even more momentum. Today, there's a whole day devoted to the idea. February 17 is Random Acts of Kindness Day. Not only does the day promote more kindness in the world, it also offers a chance to get your aging relative involved in a fun and rewarding activity that will leave them feeling good. Below are 5 ideas for random acts of kindness that seniors can try.
1. Take Cookies to First Responders.
If your older family member likes to bake, making a batch of homemade cookies to take to the police or fire station is a great way to thank first responders for their service. And, since it requires a little work to put together, it offers the older adult an activity to do at home that can relieve boredom. The delivery of the cookies will put a smile on the faces of the police or firefighters, which is an instant mood booster for the senior as well.
An elderly care provider can help with this activity by assisting the senior while they bake and driving them to the police or fire station.
2. Put Money on Vending Machines.
College students always seem to be hungry, but the high cost of school can mean they seldom have spare change in their pockets. Older adults can visit a college campus and tape money to the fronts of vending machines so that the next student who visits the machine can receive a free snack. They can also put an encouraging note with the change. For some added fun, sit quietly in a place where you can see the machine to witness the joy of the student who finds the money.
An elderly care provider can assist by driving the senior to the college and escorting them around the campus while they look for vending machines.
3. Make Cards for Nursing Home Residents.
Some seniors living in nursing homes don't get visitors very often and may not receive cards or letters from family. Your aging relative can brighten up their day by making cheerful greeting cards for them. The cards can be delivered to a nursing home in the community with the instruction to pass them out to residents who don't have visitors often or who need some cheering up.
An elderly care provider can make the cards with your aging relative and drive them to the nursing home to deliver them.
The staff at Home Care Matters is available to talk with you and your family about all of your needs. Home Care Matters is a home care agency providing quality and affordable elderly care in Buford, GA and the surrounding areas. Call (678) 828-2195 for more information.
Sources
https://makeadiff.wordpress.com/2006/06/02/the-history-of-random-acts-of-kindness/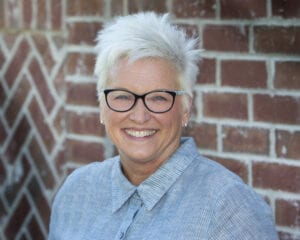 Latest posts by Valerie Darling, Founder, Owner
(see all)