5 Reasons to Hire a Post-Surgery Home Care Provider for a Senior
Recovering from surgery is a frustrating and difficult time for anyone. However, elderly adults face a much more difficult time healing due to age and ability. When seniors have a surgery in their near future, they and their family members would be wise to look into hiring a home care provider to help out during the long and difficult recovery phase.
Home Care in Duluth GA: Hiring Home Care for Post-Surgery Recovery
There are so many reasons why hiring a home care provider for a recovering senior is a good idea. While so much depends on what the surgery is and the elderly person's current health and wellness, just about everyone can benefit from a professional home care provider in their post-surgery healing phase.
Here are 5 reasons why family members and their aging loved ones should consider hiring a home care provider post surgery:
1. Immediate Physical Care.
In the hours and days after surgery, most seniors deal with pain, discomfort, fatigue, and nausea. A home care provider can assist with mobility issues, toileting, medication reminders, and meal preparation. With major surgery, a home care provider can be on hand to notice any complications such as a fever, medication side effect, or other problem.
2. Housekeeping.
When an elderly person is recovering from surgery, they are usually in no condition to successfully complete the daily tasks of living. A home care provider can take care of things like cleaning, cooking, and driving. They are also professionally trained to help out with bathing, grooming, and toileting issues.
3. Transitioning.
It's common for seniors to start out needing a lot of help right after a surgery, when their abilities are lowest and they can't do much on their own. However, as they progress through recovery, they usually can take on more and more responsibilities for their daily life. A home care provider can ease this transition by helping the aging adult senior complete those daily tasks as they can, yet still be on hand as needed.
4. Transportation.
There are numerous follow-up appointments for seniors after a surgery. However, there are many situations where they cannot drive themselves, either as a result of the surgery or of the pain medications they are taking. If the elderly adult is unable to drive to their medical appointments after the surgery, a home care provider can manage the transportation.
5. Companionship.
It can be difficult for elderly adults to stay calm and happy while they are recovering from surgery. They also face boredom, isolation, and loneliness during their recovery. A home care professional not only takes care of their physical needs, but also their emotional needs. They can work with the patient through the most intensive post-operative recovery process, then transition to a less involved role as the senior heals.
Too many people overlook the advantages of hiring a home care provider to help out their aging relative during a post-surgery recovery period. With a professional home care provider looking after the elderly adult, they stand a much faster and more complete recovery.
The staff at Home Care Matters is available to talk with you and your family about all of your needs. Home Care Matters is a home care agency providing quality and affordable home care in Duluth, GA and the surrounding areas. Call (678) 828-2195 for more information.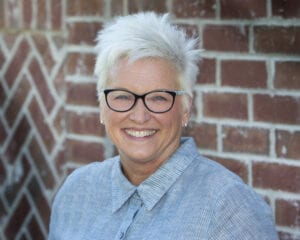 Latest posts by Valerie Darling, Founder, Owner
(see all)