Alzheimer's Association Community Educator Training
Thursday, July 19, 2018
10AM-12PM
Gardens of Gainesville
3315 Thompson Bridge Road, Gainesville, GA 30506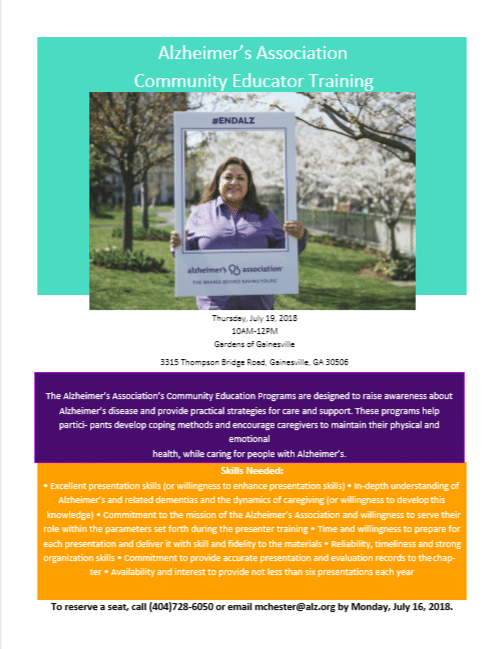 The Alzheimer's Association's Community Education Programs are designed to raise awareness about Alzheimer's disease and provide practical strategies for care and support. These programs help participants develop coping methods and encourage caregivers to maintain their physical and emotional health, while caring for people with Alzheimer's.
Skills Needed:
Excellent presentation skills (or willingness to enhance presentation skills)
In-depth understanding of Alzheimer's and related dementias and the dynamics of caregiving (or willingness to develop this knowledge)
Commitment to the mission of the Alzheimer's Association and willingness to serve their role within the parameters set forth during the presenter training
Time and willingness to prepare for each presentation and deliver it with skill and fidelity to the materials
Reliability, timeliness and strong organization skills
Commitment to provide accurate presentation and evaluation records to the chapter
Availability and interest to provide not less than six presentations each year
See the full flyer HERE.
To reserve a seat, call (404)728-6050 or email mchester@alz.org by Monday, July 16, 2018.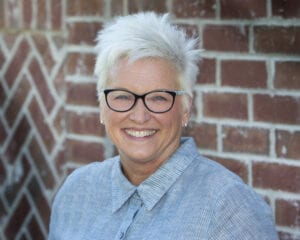 Latest posts by Valerie Darling, Founder, Owner
(see all)