Alzheimer's Music Fest – Marietta, GA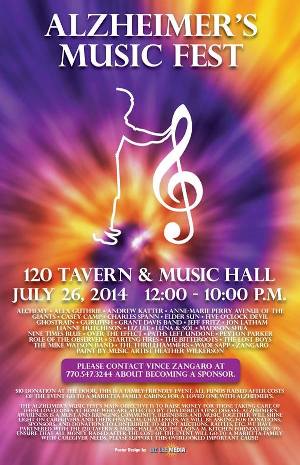 MARK your calendars for July 26, 2014,
12:00 PM – 10:00 pm, it's the
Alzheimer's Music Fest
 along with
Caring Together in Hope
Home Care Matters is proud to be one of the sponsors for this event & we are inviting you to come join us for a day of music (30 bands inside & outside!) for this great cause.
If you are looking for a way to help those with Alzheimer's and dementia or the families and caregivers that take care of them, please consider being a sponsor, an attendee or a making a donation of any amount to this music benefit.  And if the cause moves you, do all 3!
If you are planning on attending Alzheimer's Music Fest Marietta, GA, you can now get your advance tickets on alzheimersmusicfest.org. If you will not be able to attend and wanted to contribute, you can go to the site and hit the donate button. We thank you in advance for helping support Alzheimer's / dementia families.
Latest posts by superadmin
(see all)