Among Good Company: Being a Part of the Caregiver Community
Caregivers Duluth GA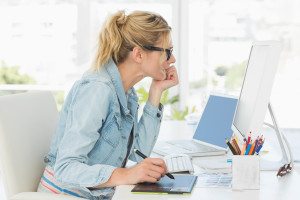 When you first get started on your journey with your aging loved ones as their family caregiver it is easy to feel like you are all alone. Each caregiver is an individual and you will have a unique, personal experience caring for your parents, which can make you feel like there is no one else in the world that could possibly understand what you are going through. This can leave you at greater risk of stress, anxiety, depression, and lack of motivation. Understanding that you are a part of a much larger, complex and supportive community can help rid you of these feelings and make you feel stronger so that you can support your own mental, emotional, and physical health while also being the best caregiver possible for your elderly loved ones.
As a family caregiver for your aging parents you are in good company. Some things that you should know about the larger care community include:
The majority of primary family caregivers fall in the age range of 30 to 64 years. This means that some caregivers are technically in the senior age range as they care for elderly parents in their 80s or beyond.
37 percent of family caregivers have at least some college education, with 20 percent being college graduates.
66 percent of caregivers receive no form of payment or compensation for their efforts.
Of the caregivers who have other jobs outside of their care efforts, nearly 52 percent are female.
42 percent of caregivers provide care for their mother only, while 14 percent care for their father only.
The average caregiver spends 20 hours each week handling care efforts for his parents.
There are approximately 65 million family caregivers throughout the nation. This accounts for nearly 30 percent of the total adult population, meaning you are in very good company as a family caregiver. Reaching out to this community and integrating it into your care journey can help you to feel better prepared to handle your care efforts.
Use these tips to help you reach out to and make use of the care community around you:
Join a support group. Research your area and find a support group designed specifically for caregivers. This type of group introduces you to others going through the same experiences, gives you a place to express your emotions and vent your stress, and offers you valuable advice and recommendations to help you through challenging situations.
Attend events. Find out about health fairs, observances, and other events that are geared toward the care community and attend them. These events are the perfect place to get more information, find out about companies and organizations in your area that can help you handle your tasks, and even offers some physical and mental stimulation for your seniors when you take them with you.
Talk to your friends. You might be surprised to find out who in your life is also a caregiver. Talk to your friends and family about how they interact with their aging parents so that you can find out who is facing some of the same things you are so that you can support each other.
The staff at Home Care Matters is available to talk with you and your family about all of your needs. Home Care Matters is a home care agency providing quality and affordable caregivers in Duluth, GA and the surrounding areas. Call (678) 828-2195 for more information.
Latest posts by superadmin
(see all)