Are African Americans At Higher Risk for Sudden Cardiac Death?
Sudden cardiac death is caused by sudden cardiac arrest, a medical emergency in which the heart suddenly stops functioning. The person suffering the arrest stops breathing and falls unconscious. Most of the time, sudden cardiac arrest is a result of the electrical impulses that control the heart being disrupted. When sudden cardiac arrest is not treated immediately, it can cause the person to die. Some people are at higher risk for sudden cardiac arrest and death. One risk factor is a person's race. Research shows that people who are of African-American descent are at a higher risk for sudden cardiac death than people of Caucasian descent.
About the Study.
The study was led by Dr. Rajat Deo, an associate professor of cardiovascular medicine at the University of Pennsylvania. Researchers looked at the data of around 9,400 African-Americans and 13,000 Caucasians. All participants were over the age of 45 and did not have a history of heart problems. Researchers followed the participants for an average of six years. During that time, almost double the number of African-American participants died from sudden cardiac arrest than Caucasian participants.
The researchers concluded that there may be a genetic component to sudden cardiac arrest. Because there are often no warning signs, the best way for your aging relative to avoid sudden cardiac arrest may be to know their risk factors.
Risk Factors for Sudden Cardiac Arrest/Death.
According to the Mayo Clinic, sudden cardiac arrest often occurs in people who have coronary artery disease. Therefore, the risk factors for sudden cardiac arrest are the same as those for coronary artery disease. They are:
Having a family member with coronary artery disease.
Smoking.
Hypertension (high blood pressure).
Being overweight.
Diabetes.
High cholesterol.
Lack of physical activity.
In addition to the risk factors for coronary artery disease, some other things that may impact your older family member's chances of suffering sudden cardiac arrest are:
Getting older. The chances of experiencing sudden cardiac arrest go up as a person gets older.
Having had a heart attack in the past.
Personal or family history of heart problems.
Men are more likely to have an episode than women are.
Poor nutrition, including low potassium or magnesium.
Sleep apnea.
Kidney disease.
While not all of the risk factors are controllable, senior care can help your aging relative to manage the ones that are. For example, senior care providers can prepare healthy meals to ensure that all of the older adult's nutritional needs are met. Senior care providers can also help them to be more physically active by engaging them in activities around the house, going for walks, or driving them to group exercise classes.
The staff at Home Care Matters is available to talk with you and your family about all of your needs. Home Care Matters is a home care agency providing quality and affordable senior care in Oakwood, GA and the surrounding areas. Call (678) 828-2195 for more information.
Sources
https://www.webmd.com/heart-disease/news/20181219/why-are-blacks-more-prone-to-sudden-cardiac-death
https://www.mayoclinic.org/diseases-conditions/sudden-cardiac-arrest/symptoms-causes/syc-20350634
https://my.clevelandclinic.org/health/diseases/17522-sudden-cardiac-death-sudden-cardiac-arrest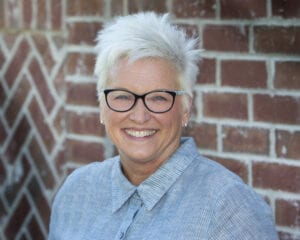 Latest posts by Valerie Darling, Founder, Owner
(see all)