Bad Behaviors: Could Your Parents' Behaviors Be Impacting Their Health?
Bad Behaviors: So many of the things you do in your adult years impact your health.
Some of your choices benefit you in positive ways, but others can be detrimental. Are any of your parents' bad behaviors affecting their health? Here are some of the habits they need to break.
Poor Diet
Do your parents hate cooking? If they rely heavily on frozen pizzas, Chinese takeout, canned soup, and frozen dinners, they may be eating meals that are far too salty, fatty, and carb-heavy. They need to improve their food options.
Home-cooked meals that are more vegetables than meats are important. They also need to eat whole grains and low-fat dairy each day.
Sedentary Lifestyle
Instead of getting up and moving around, your mom likes to watch old movies all day. Your dad is at his computer for hours without getting up to stretch. A sedentary lifestyle is not suitable for your health.
They need to change their habits and get up and exercise for at least 30 minutes per day. That activity needs to increase their pulse. Walking at a brisk pace is good. Zumba, Yoga, Tai Chi, and swimming are also beneficial.
Social Drinking
Drinking now and then is okay. A beer during a family barbecue is acceptable. When that beer turns into three, four, or more, it's a little more concerning. A few beers or glasses of wine each night strain the liver and also raise blood sugar levels.
If your parents have a hard time breaking the bad behaviors, they should try to switch to healthier options. Non-alcoholic beer is easier on the liver. If sugar is a concern, look for brands that make hop-flavored seltzer water. Non-alcoholic wine is an option, or you could add a splash of grape juice to a glass of seltzer.
Smoking
Smoking is considered part of the bad behaviors group, but it's also one that is addicting. Every cigarette increases carbon monoxide within the bloodstream. It hurts the lungs, dries out your skin, and increases the risk of heart attack, stroke, and dementia.
Once your parents are hooked on nicotine, it's hard to stop. They should talk to their doctor about cessation gums, patches, and medications to help them in their journey to stop smoking.
While it's challenging to break bad habits, it's also essential. Make sure your parents know you're behind them every step of the way.
Bad Behaviors: Conclusion
Encouragement goes a long way. If you're not there to encourage every day, home care aides can. They can help your parents get to medical appointments for follow-up visits. They can join your parents on walks to ensure they get enough exercise and do not revert back to bad behaviors. Call a home care agency to schedule caregiver services.
The staff at Home Care Matters is available to talk with you and your family about all of your needs. Home Care Matters is a home care agency providing quality and affordable Home Care in Flowery Branch, GA, and surrounding areas. Call

(770) 965.4004

for more information.
We provide home care in  Braselton, Buford, Dacula, Duluth, Flowery Branch, Gainesville, Johns Creek, Lawrenceville, Oakwood, Sugar Hill, Suwanee, Barrow County, Forsyth County, Gwinnett County, Hall County, Jackson County, North Fulton County.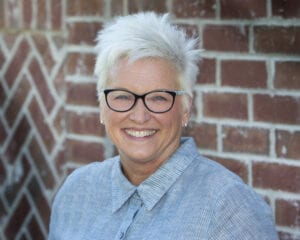 Latest posts by Valerie Darling, Founder, Owner
(see all)