What Is the Best Way to Get Better Results from Joint Replacement Surgery?
If your senior parent has been told they need knee or hip replacement surgery to treat an arthritic joint, you may be worrying about their recovery and what can be done to improve the results. Usually, a person knows about an upcoming joint replacement surgery weeks ahead of time. The good news is that those weeks give your parent time to take some steps that may make their recovery period shorter and easier. Below are some tips that just might help.
Sign Up for Prehabilitation.
Some doctors recommend patients facing joint replacement surgery participate in "prehab." Prehab is a few sessions of physical therapy that teach the senior some techniques and strategies they'll need after the surgery. They might be taught how to properly use a walker or cane. The therapist might also teach them some exercises to do before and after surgery. Studies have shown that engaging in prehab may reduce the need for post-op care by almost 30 percent.
Get Some Exercise.
Exercising before surgery will strengthen the muscles around the joint, making them better able to support the joint. Seniors should choose exercise that minimizes stress on the affected joint. Walking, swimming, using a stationary bicycle, or yoga are all good options.
Stop Smoking.
Smoking has all sorts of negative impacts on health, including reducing the body's ability to heal after surgery. Smoking affects circulation, and a good blood supply is needed for healing. In addition, people who smoke are at a greater risk for developing an infection in the wound site.
Lose Weight.
Excess weight places pressure on joints, making them even more painful. Losing some weight before the surgery will reduce the stress on the joint. Eating a healthy diet and getting some exercise can help seniors to lose weight. Even a small weight loss could help.
Follow the Doctor's Advice.
The doctor will give your parent some instructions to follow both before and after the surgery. Your parent may be asked to use a special soap to wash with on the day of the surgery. Be sure to use it as it is meant to reduce the risk of infection. There may also be instructions concerning eating and medications. All of those instructions are important as they will help improve the outcome of your parent's surgery.
Be Prepared.
Before the surgery, make plans for your parent's care in the weeks following the operation. They may need someone with them at all times for days or even weeks after returning home. One option is to hire a home care provider to stay with your parent when other family members or friends cannot be there. A home care provider can assist them to move safely around the house, such as from their bed or chair to the bathroom. Home care providers can also help with tasks around the house that are difficult or impossible after surgery, like light housecleaning, laundry, or taking the dog outside.
The staff at Home Care Matters is available to talk with you and your family about all of your needs. Home Care Matters is a home care agency providing quality and affordable home care in Cumming, GA and the surrounding areas. Call (678) 828-2195 for more information.
Sources
https://www.verywell.com/improving-success-hip-knee-replacement-surgery-4153364
https://www.healthafter50.com/arthritis-and-joints/article/boost-your-odds-of-a-successful-joint-replacement
https://www.hrosm.com/knee-replacement-surgery-tips-increase-chances-successful-surgery-recovery/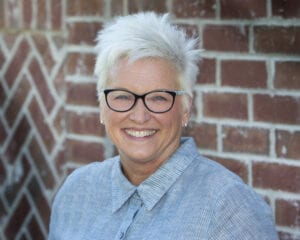 Latest posts by Valerie Darling, Founder, Owner
(see all)