Burnout: Three Signs of Burnout You Should Be Aware of When Your Spouse Is Caring for an Aging Parent
Burnout: One of the greatest challenges many of us will face in life is witnessing a parent (or both) we love declining with age.
As children, we often see our parents as invincible. Warriors who would do anything and everything to protect us, provide for us, and care for us. So when we see their health decline, they begin to struggle simply to walk up or downstairs and perform other basic tasks, which can be unsettling.

Burnout: It can be worrisome.
That's why so many tens of millions of people step into the fold and start caring for aging loved ones. As family caregivers, though, stress and burnout comes with the package. Most likely, that is.
When you are feeling the impact of stress, it's time to take control and focus on your health. If you don't, if you ignore the stress and strain being a caregiver has on your life, the older you are, the more likely you will have to face some serious obstacles of your own before too long.
You will also run an increasing risk of burning out. Now, what are some of the things you could be burning out as a caregiver now? Let's investigate three common warning signs.
Sign #1: Your temper.
Normally, you might have been a calm and rational person. For most of your life, it might have taken a lot to get you riled up, frustrated, and snapping at people.
Lately, though, you seem to be snapping at anything and everything. You can't seem to control it, either. That's a pretty good indicator of how seriously stress is affecting you and your life.
Sign #2: You're not sleeping well.
Whether you're stressed about an aging parent's safety, a teenager taking the car out with friends for the first time, or how you're going to cover this month's bills, stress often leads to late-night worry.
If you aren't sleeping well, it could very well be the stress in your life. Understand, too, that if you don't sleep well, the stress is only going to be worse the next day.
Sign #3: You are experiencing mishaps.
Forgetting something on the stove, missing a turn while driving on the road, slipping in the shower, tripping up the stairs … are all signs that you could be unfocused because of stress.
It's time to take charge and reduce stress and burnout. The best first step as a caregiver is to rely on help. The best form of help comes from a home care agency. Find out how affordable quality care can be through a local agency and see stress begin to wane from your life.
The staff at Home Care Matters is available to talk with you and your family about all of your needs. Home Care Matters is a home care agency providing quality and affordable Caregivers in Johns Creek, GA, and surrounding areas. Call

(770) 965.4004

for more information.
We provide home care in  Braselton, Buford, Dacula, Duluth, Flowery Branch, Gainesville, Johns Creek, Lawrenceville, Oakwood, Sugar Hill, Suwanee, Barrow County, Forsyth County, Gwinnett County, Hall County, Jackson County, North Fulton County.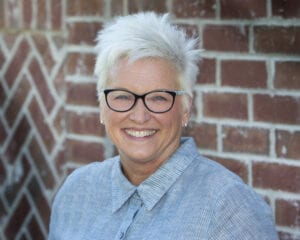 Latest posts by Valerie Darling, Founder, Owner
(see all)