Buying Medications Online to Save Money? Elder Care Considerations in Gainesville, GA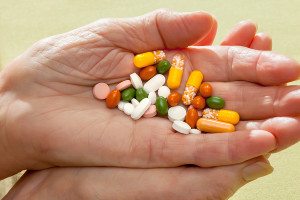 Even with the provisions of the Affordable Care Act (Obamacare), prescription medications can cost people a great deal of money. For the elderly, these expenses can be crippling, taking up more than half of the money that they receive, either through a retirement fund, Social Security, or other resource. Elder care is designed to help the senior remain safe and healthy within their own home, and while it may not seem like a big deal to shop for prescriptions online, there are certain inherent risk factors that are involved and that should be noted.
First, you want to make sure that you're buying from a legitimate pharmacy. Anything that is outside of the United States is not regulated by the Food and Drug Administration (FDA). This doesn't mean that they aren't going to offer the right medications or that there will be something wrong with them, but they may not be legal to obtain or receive.
If you're shopping for prescription medications based on price as the primary factor, then you may come across any number of sites that will promise the same 'type of medications' or 'generic brands that are, essentially, the same thing.' That can often be double speak for imitation brands. That doesn't mean that you're going to actually get the medication you need.
If you want to shop online for elderly health care, make sure that you find a pharmacy that requires a prescription from a licensed doctor. Any online pharmacy that doesn't require this is one to avoid.
You should also need to submit a detailed medical history of the patient. The pharmacy should also be located in the United States. As noted, any that is not within the U.S. should be avoided, not just for safety sake, but also to ensure the integrity of the U.S. market.
You should also check to make sure that the pharmacy does have a licensed pharmacist on staff who could answer any potential questions that you may have.
There are plenty of potential risk factors with regard to prescription medications and when you shop online, out of the country, or through illegitimate pharmacies to save money, you're only going to add to those risks.
Elder care is about helping to ensure that the patient is safe, but if they insist on buying their prescriptions online, follow the advice listed here and they should be safe and they should end up with the right medications.
The caregivers at Home Care Matters are available to talk with you and your family about all of your elder care needs. Home Care Matters is a home care agency providing quality and affordable elder care in Gainesville, GA and the surrounding areas. Call (678) 828-2195 for more information.
Latest posts by superadmin
(see all)