What Can You Do to Avoid Perfectionist Tendencies as a Caregiver?
Perfectionism is sneaky, especially for a family caregiver. It seems to you as if you're just trying to do the right thing, but more often than not you're giving yourself more to do than you really should. Here is a process you can use to break the cycle of perfectionism when solving problems.
Elderly Care in Johns Creek GA: Avoiding Perfectionist Tendencies
Pick a Problem You're Trying to Solve.
Start out by picking one of the many problems that you need to solve. It can be a large problem or a small one, but the idea is that you're working with real life examples. One problem that caregivers often run into is that their aging adult isn't able to drive for one reason or another. This can create havoc, especially if you work, care for others, and still want to be there for your aging adult.
Brainstorm Multiple Solutions.
Before you even try to offer a genuine solution for this problem, do some brainstorming. Look at all of the different options available to you. There may be family members who could drive for your senior. Or there may be a public transportation option in your area that might work. Another possible solution is that you could hire elderly care providers to provide safe transport.
Identify Whether Any Ideas Involve You Doing More.
As you look over your list of possible solutions, take note of any that might involve you doing more than you're already doing. For example, one of your possible solutions might have been that you rearrange a meeting in order to drive your senior where she needs to go. While this is a possibility, this solution might not be the best use of your time and energy.
Choose the Most Realistic Solution.
After you've brainstormed and put a star beside the options that involve you doing more, it's time to pick the most realistic solution to the problem. Hopefully, that means that you're choosing the solution that doesn't involve you turning yourself inside out. This process might seem slow, but you're trying to modify your approach, so it's going to feel a little clunky at first.
Stepping away from perfectionism won't happen overnight and you need to be patient with yourself. Ironically, this is another area in which you won't have perfect results.
The staff at Home Care Matters is available to talk with you and your family about all of your needs. Home Care Matters is a home care agency providing quality and affordable elderly care in Johns Creek, GA and the surrounding areas. Call (678) 828-2195 for more information.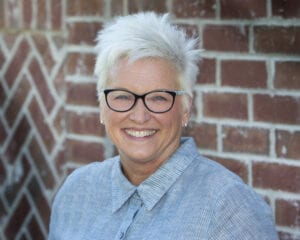 Latest posts by Valerie Darling, Founder, Owner
(see all)