How Can Care Help Your Parent Manage Their Activities of Daily Living?
Challenges in activities of daily living are often what causes an older person to need assistance and care as they get older. ADLs and IADLs are the tasks and activities that people go through each day that allow them to function and thrive in their life. ADLs are the most basic of tasks, such as eating, bathing, and mobility, while IADLs are the more complex issues such as managing finances and going shopping. For many seniors, a combination of limitations and challenges can come together to make it difficult for them to fulfill these tasks effectively, safely, and efficiently. Your role as a family caregiver means that helping them with these tasks is an important priority, but if you are dealing with a busy schedule, caring for your children, managing a career, or living at a distance from your senior, this might not always be possible. Fortunately, home care can be there for you.
Starting care for your parent is a fantastic way to ensure that their ADLs are met properly, even when you are not able to be with your parent every day or have your own challenges and limitations that keep you from being able to fulfill these tasks in the right way.
Some ways that a care provider can be extremely valuable in helping your parent manage their ADLs include:
Evaluating the specific challenges that your parent has and working with them to come up with personalized ways to manage them effectively.
Offering reminders and support to help a senior with cognitive functioning or memory decline remember the tasks that they need to complete and how so that they can maintain as much independence as possible.
Modifying tasks that are difficult for your parent so that they can continue to participate in them, such as doing part of a load of laundry and having your parent add the detergent or help with folding.
Managing tasks that you are not capable of doing due to your own challenges and limitations, or that you or your parent are not comfortable handling, such as bathing.
Boosting their quality of life through emphasizing ADLs and IADLs that may be overlooked by other care efforts, such as companionship, communication, and transportation.
Starting senior care for your aging parent can be one of the best decisions that you make for them during the course of your caregiver journey. A senior home care services provider can be in the home with your parent on a fully customized schedule to ensure that they have continued access to the care, support, and assistance that they need to live their highest quality of life. A highly personalized set of services will be tailored specifically to your parent's needs, challenges, and limitations to ensure that these are met and addressed in the way that is right for them. This care provider will help them to manage these needs while also encouraging them to live a lifestyle that is as active, engaged, and independent as possible throughout their later years. As a family caregiver this will give you peace of mind knowing that your parent will have everything that they need to live a happy, healthy, safe, and fulfilling life as they age in place.
The staff at Home Care Matters is available to talk with you and your family about all of your needs. Home Care Matters is a home care agency providing quality and affordable senior care in Buford, GA and the surrounding areas. Call (678) 828-2195 for more information.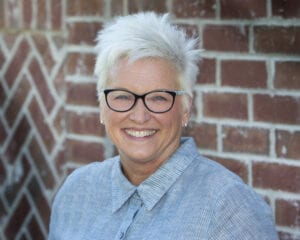 Latest posts by Valerie Darling, Founder, Owner
(see all)