Four Ways Elder Care Can Help a Senior with Heart Disease
A diagnosis of heart disease covers a lot of ground. High blood pressure, heart damage, high cholesterol, and other conditions can all work together to damage your senior's cardiovascular system. But having some help from elder care providers and from you can help your family member to thrive with heart disease.
Reminders about Moving More
One of the recommendations your senior's doctor might have made is that she needs to move a little bit more. This can be intimidating for her, especially if exercise hasn't been a big part of her life in the past. Remembering to exercise can be an even bigger issue until it's a regular part of your aging family member's routine. Having someone there with her who can remind her to move can be a huge help.
Meal Tracking and Healthy Food Choices
Dietary changes are a big concern, too. Your senior might not have been eating the right foods for her heart health in the past, which means she needs a new approach. The problem with that is that it's often difficult for your senior to switch over to new cooking techniques and dealing with new foods. She might have even been relying on less healthy choices simply because it's so exhausting to keep up with cooking. With help, though, she can eat healthy, homecooked meals.
Keeping Track of Fluids
As important as the right foods are, so too are fluids. Intake, as well as output, are vital for someone who has cardiovascular problems. Lots of seniors already don't drink enough water and then you factor in that heart problems can create swelling in the lower extremities. Your senior might be prescribed a diuretic or other medications that function in the same way as a diuretic. Tracking water intake and keeping up with whether output matches up is information that your senior's doctor needs to have.
Assistance with Transportation
Heart disease often means your senior is busy with doctor's appointments. But she may want to go to other places, too, and should. If driving is a problem for her, however, she might feel as if she's stuck at home with no way to go anywhere easily. Elder care providers can do the driving for her, making life easier and safer.
Heart disease brings a ton of challenges and changes for your senior. With the right help, though, your senior can live a full and happy life.
The staff at Home Care Matters is available to talk with you and your family about all of your needs. Home Care Matters is a home care agency providing quality and affordable Caregivers in Dacula, GA, and surrounding areas. Call (770) 965.4004 for more information.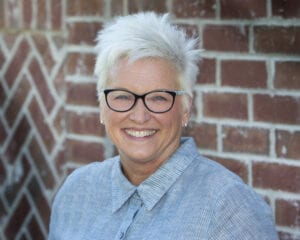 Latest posts by Valerie Darling, Founder, Owner
(see all)