What Can You Do to Start Evaluating Your Senior's Driving?
Driving is a touchy issue with lots of people, but your senior may take a very personal offense to you suggesting that it is time for her to stop driving. Here are some ways you can get a full picture of what driving is like for her right now.
Talk about Car Insurance Rates
Your senior might not tell you that her driving isn't going well, but her insurance company probably won't have any reservations. They may not tell you outright, of course, but if your senior's insurance premiums have suddenly shot up, there's most assuredly, a reason for that. Most of the time premiums rise because an insurance company sees the individual they're insuring as a riskier proposition. That almost always indicates tickets or wrecks, so it's worth investigating.
Let Her Drive for a Bit and Pay Attention
Have you ridden in the car while your senior drives? That can be an enlightening experience for you, so it's a good idea to set up a trip at least around the block. Try to avoid actively making your senior nervous, because that's going to defeat the purpose of this adventure. You're trying to see what her normal driving habits are, if you can.
Consider Getting an Expert Opinion
There are driving experts you can bring in to formally evaluate your senior's driving ability, too. This can be an excellent idea, especially if you and your elderly family member disagree about whether she should still be driving or not. Going with a neutral third party can help to reduce any feelings your senior has about this being anything other than you trying to do what's right for her.
Set up an Appointment with Her Doctor
Talk with your elderly family member's doctor about what you've seen and what you know about your senior's ability to drive currently. Get some information about her health and how that can be impacting her ability to continue to drive. With this information, you should be able to come to a more detailed decision that takes your senior's needs into consideration.
Just because your elderly family member needs to stop driving that doesn't mean that she's going to be forced to stay home constantly. Work with her to find a schedule for senior care providers who can take over the driving for her. The new method may take some adjusting, but this is something that can be beneficial for her very quickly.
The staff at Home Care Matters is available to talk with you and your family about all of your needs. Home Care Matters is a home care agency providing a quality and affordable

Caregiver in Dacula, GA

, and surrounding areas. Call (770) 965.4004 for more information.
We provide home care in Flowery Branch, Braselton, Buford, Dacula, Duluth, Gainesville, Johns Creek, Lawrenceville, Oakwood, Sugar Hill, Suwanee, Barrow County, Forsyth County, Gwinnett County, Hall County, Jackson County, North Fulton County.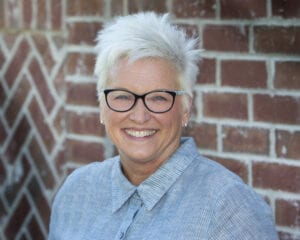 Latest posts by Valerie Darling, Founder, Owner
(see all)