Perfect Father's Day Gifts for Your Elderly Dad
Being a family caregiver to your elderly dad may not make it any easier to determine what to get them for Father's Day. In fact, being a caregiver can sometimes make it even harder because it changes your relationship. Some caregivers have a hard time looking past the tasks they perform for their parents.
If you're having a little trouble figuring out how to make this Father's Day special for your elderly dad, below are some gift ideas for you.
Do an Activity
Many older people don't really need more physical things, but they may enjoy doing something with you. Choose an activity that your dad likes, such as seeing a live sports match, going golfing, or spending a day fishing and do it together. This can let you reconnect as parent and child and put your caregiver role aside for a day.
Some other suggestions for activities to do with your dad are:
Go to a local museum.
See a play.
Visit a car show.
Check out a history-themed event, like a reenactment or living history museum.
Supplies for a Hobby
If your dad has a hobby, like gardening or model trains, consider getting him some supplies he needs to do it. For example, a gardener might enjoy some new gloves or plants for their garden. Or, if your dad likes to garden but has some trouble doing it these days, consider getting them some containers to grow vegetables on the porch.
Large Print Book or Magazine Subscription
Fathers who enjoy reading but have vision problems might like a large print book. You can order them online. Some bookstores also stock a section of large print books. There are also magazines available in large print, like Reader's Digest. Another option is to purchase an audiobook or get them a subscription to an audiobook service.
Lunch Out
For seniors who aren't able to get out of the house much anymore, going out to lunch for Father's Day can be a special treat. Take your dad to his favorite restaurant and enjoy a leisurely lunch together.
Gift of Home Care
Another way that caregivers can honor their fathers and reclaim their relationship with them is to contact a home care agency to hire a professional caregiver to come to the house to help out. Home care providers can do all sorts of things, such as cooking and cleaning. They can also offer transportation and companionship.
The staff at Home Care Matters is available to talk with you and your family about all of your needs. Home Care Matters is a home care agency providing quality and affordable Caregivers in Gainesville, GA, and surrounding areas. Call (678) 828-2195 for more information.
Sources
Dailycaring.com
Seniors.lovetoknow.com
Workingdaughter.com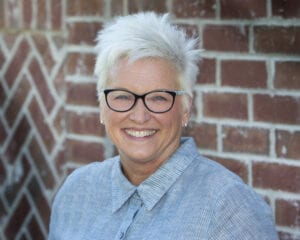 Latest posts by Valerie Darling, Founder, Owner
(see all)