Caregivers: Diet for Seniors With Pre-Diabetes
Caregivers: When a senior has prediabetes, it means they will have to follow a diet and pay close attention to their health.
Caregivers can help create menus that work around prediabetes and focus on a well-rounded diet. Caregivers are one of the best tools to utilize and should not be overlooked. They provide companionship and allow for the senior to be taken care of. Some caregivers can go to doctors with a senior to find out exactly the diet needs of a senior and much more.
Caregivers will not be allowed to manage medications, but they can help remind the seniors and set up a daily routine for them to follow. This may also help manage prediabetes. On top of that, companion care at home can help meal prep for the week. Most caregivers will work 9-5 days with the seniors. This means that early in the morning and every evening, a senior may be on their own unless they have 24-hour care. Setting up a meal plan and preparing foods will help ensure a senior is eating even when on their own.
There are certain foods a senior should avoid if they have prediabetes and other foods that they should add-in. Companion care at home can help seniors research the best diets to be on, prepare foods, and ensure the senior is eating healthy. They can help them manage prediabetes and prevent it from going any further. Diet can be a crucial thing to focus on, and yet many seniors may focus on other lifestyle areas, totally avoiding diet because it takes too much time. Sometimes seniors lose their taste which also pushes them away from focusing on their diet.
Diet Needs For Prediabetes
Companion care at home can help keep a senior on track with diet needs. Doctors may send a list home of approved foods and others that need to be avoided. If the seniors follow this outline, they should be okay, it also doesn't mean they have to limit the food they love but find alternatives to making them. If the doctor did not send a guide home or the senior forgot what the doctor said, follow this simple guide to be on the safe side.
Add in More Vegetables
More vegetables will never hurt anyone and it is good for most people. Plant-based foods are a way to get more fiber which will help a senior stay full for much longer than loading up on bread carbs. Half of the seniors' plates should be filled with vegetables.
Snacking on Fruits
Fruits have sugar but you don't have to avoid them at all. They are filled with healthy vitamins and minerals. Low sugar options are available in fruit and companion care at home can grocery shop for the senior.
Caregivers: Nuts and Seeds
Just a handful of nuts can help keep blood sugar up and keep the senior full. Keep in mind these are very high in calories but filled with healthy fats.
Call an agency today to see how their caregivers can assist you and your senior with healthy meals.
The staff at Home Care Matters is available to talk with you and your family about all of your needs. Home Care Matters is a home care agency providing quality and affordable

Caregivers in Hoschton, GA

, and surrounding areas.
Call

(770) 965.4004

for more information.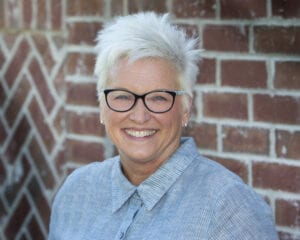 Latest posts by Valerie Darling, Founder, Owner
(see all)