Celebrating National Scrapbooking Day with Your Aging Parent
May 5 is National Scrapbooking Day. This is a perfect time for you to diversify the care that you give your aging parent by introducing this fun and beneficial activity into your care routine with them. Scrapbooking can offer your senior a wide variety of benefits, including stimulating their mind, boosting their memory, strengthening their cognition, and improving their mental and emotional health through supporting a sense of relevance.
Home Care in Oakwood GA: Scrapbooking with your Aging Parent
Let these ideas inspire ways for you to make memories with your parent on National Scrapbooking Day and beyond:
Go through pictures together. Pull out old photo albums, boxes of pictures, and digital pictures and go through them together. Find the ones that are most meaningful to your aging parent. Consider having old or particularly precious pictures copied or digitized and secured on the cloud to protect them.
Make notes about the pictures. Record what your parent said and their memories when they first saw the pictures. Use these later to form the journal entries that you include with the layouts in the book.
Go on a shopping trip together to purchase special papers, stickers, and other embellishments designed specifically for use in scrapbooks. These are acid-free, which means that they will not react with oils in your parent's skin and will last for much longer into the future.
Spread out building your scrapbook over the course of several days. Enjoy periods of planning layouts, building the pages, and writing journals so that you can maximize the enjoyment.
When finished, go through the book together. Share it with others in the family, and enjoy time sharing memories and strengthening your relationship.
Starting home care for your aging parents can be a fantastic way to help them enjoy a higher quality of life as they age in place. The highly personalized services provided by an in-home senior care services provider can allow your parent to pursue a lifestyle that is more independent, active, and fulfilling while also ensuring they have the support and care necessary to manage their individual challenges and limitations. Even if your aging parent is largely independent and has only mild to moderate needs, the personalized support and attention from a home care provider can be valuable. This assistance can help your parent to stay more active, enjoy more time out of the house, save time and energy, and experience more physical, mental, and social activity throughout their later years. As their family caregiver, this can give you peace of mind knowing that they will be in good hands both when you are able to be with them, and when you are not.
The staff at Home Care Matters is available to talk with you and your family about all of your needs. Home Care Matters is a home care agency providing quality and affordable home care in Oakwood, GA and the surrounding areas. Call (678) 828-2195 for more information.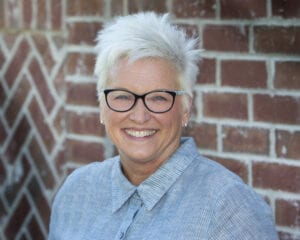 Latest posts by Valerie Darling, Founder, Owner
(see all)