Changes to Make Outside Your Senior's Home to Help Them Cope with Mobility Issues
Mobility issues are about more than just the increased fall risk for your aging parent. While you, as their family caregiver, should be concerned about helping them avoid the potentially devastating consequences of a fall, recognizing their mobility issues and helping them to manage them is about more than just that one issue. Suffering mobility issues can cause your parent to be reluctant to stay active, reduce their social engagement and interaction with the world around them, and reduce their overall quality of life. Making some simple changes outside of your senior's home can help them to cope with their mobility issues effectively and enjoy a more active life while staying safe.
Some changes to make outside your senior's home to help them cope with mobility issues include:
Place a bench or chair on your senior's porch. Not only will this provide a place for them to sit while they are outside, but it also gives a place to put items they are carrying so they are better able to navigate steps, unlock the door, or perform other tasks.
Make sure handrails are secure, properly installed, and stable for your senior to use effectively. Consider covering them with a textured coating to reduce slipperiness and prevent falling.
Make sure the porch and steps are in good condition. Loose bricks or uneven places can increase the risk your senior will suffer a serious fall.
Keep the landscaping near your parent's home neat and avoid tall grasses and ornamental plants that might create slippery debris on walkways.
Never leave gardening implements outside the home as these may cause trips and falls.
Install short portions of handrails or decorative gates near where the car is generally parked so they have something to take hold of when getting in and out of the vehicle.
Elderly care can make a tremendous difference in your senior's life when it comes to keeping them active and engaged in the world around them. A senior home care services provider can step in to fill care gaps, offer transportation, provide mobility support and companionship, and more, to help your parent live a more active, engaged, and fulfilling life as they age in place. As a family caregiver, knowing your parent has access to this help can put you more at ease and offer you flexibility and freedom in your schedule so you are able to manage the other tasks of your life efficiently and effectively.
The staff at Home Care Matters is available to talk with you and your family about all of your needs. Home Care Matters is a home care agency providing quality and affordable elderly care in Duluth, GA and the surrounding areas. Call (678) 828-2195 for more information.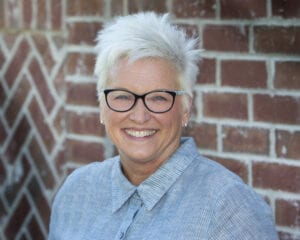 Latest posts by Valerie Darling, Founder, Owner
(see all)