Dignity through Home Care
Braselton, GA – Dignity through Home Care
At 83 years of age, it was clear Diane that needed help taking care of her home and herself. She had several neighbors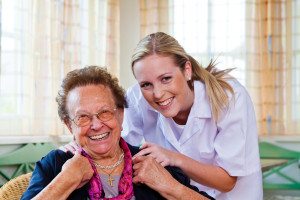 and friends who assisted her from time to time, but she realized that calling on them for help was placing them in an inconvenient situation. That was the last thing she wanted to do, but she was concerned about hiring home care through an agency in the area.
Just because she needed assistance getting up and down stairs, had trouble with her balance from time to time, or forgot some appointments here and there, she didn't want to be treated like a child.  After all, her own daughter was treating her that way, and it was biggest reason why she didn't want to ask her family for help.
There are numerous myths and misconceptions about professional home care.    But the reality is that millions of caregivers across the country, both professional and family caregivers, help seniors live independently in their own homes.  Being able to live independently, to make decisions about one's own care, and to continue to have their opinions respected is an integral part of living with dignity. Increasing numbers of seniors throughout the United States are opting to remain home, even when they are facing numerous physical, mental, or health-related challenges.
Offering help while being respectful of the elderly clients' opinions and boundaries is the best way to provide care in a dignified manner.  Although they may be frail and need help, they are not children.  An experienced home care provider is trained to meets the needs of the elderly in a dignified, respectable way.
The staff at Home Care Matters is available to talk with you and your family about all of your home care needs. Home Care Matters is a home care agency providing quality and affordable services in Braselton, GA and the surrounding areas. Call (678) 828-2195 for more information.
Latest posts by superadmin
(see all)