Do You Have an Emergency Plan as a Caregiver in Buford, GA?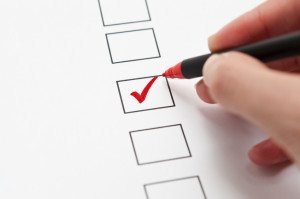 How many people actually want to deal with an emergency situation? If you said 'none,' then you're probably close to being correct. While there are men and women who make a living responding to emergencies, for the average caregiver for an elderly individual, that's the last thing that they want to be involved in.
The problem is that emergencies do happen. They are not going to happen to everyone all the time, but they will happen to some people some of the time. If you are not prepared for an emergency, then this could make the situation even more tragic than it needs to be.
The best first step in dealing with an emergency occurs well before you ever could imagine that you'd have to respond to such a situation. This is about having an emergency plan in place.
Having an emergency plan as a caregiver should be just one more part of your tool box that you use to help the elderly individual. The keys that you should have in your emergency plan are as follows:
Phone numbers
Destinations
First aid supplies
First aid training
Accessibility
Cash reserves
Some of these may seem obvious, others might seem a bit out of the ordinary. We'll explain them in detail here.
Phone numbers
While it's easy to call 911, try doing that during a bonafide emergency situation that affects thousands or even tens of thousands of people trying to contact the same personnel. Calling direct to the local police or fire department is much more effective.
Have these phone numbers in your cell phone or handy.
Destinations
If you need to evacuate suddenly, the last thing that you're going to want to do it try to figure out where to go. Have a destination in mind from the outset of any emergency situation.
First aid supplies
You should always have basic first aid supplies on hand to treat cuts, burns, and other injuries. You can pick up a first aid kit at any pharmacy for only a few dollars.
First aid training
While it's easy to place a Band-Aid on someone's skin, for burns, lacerations, or other serious injuries, the more training you have, the more you're going to help the elderly patient.
Accessibility
As a caregiver, it's your responsibility to make sure that they can get through doorways. If they are in a wheelchair now, make sure it fits through all doors. If it doesn't, you'll need to make other arrangements to get them out of the house in an emergency.
Cash reserves
What would you do is there was an emergency and the power to the entire region was out? You wouldn't be able to pay for anything using a credit or debit card, ATM machines would be out of service, and you'd be out of luck. Have at least some cash – $100 minimum – on hand (or the elderly individual should have some on hand) in case of an emergency.
When you're a caregiver, the more prepared that you are, the better it will be for you and the patient if you experience an emergency situation.
The caregivers at Home Care Matters are available to talk with you and your family about all of your elder care needs. Home Care Matters is a home care agency providing quality and affordable caregivers in Buford, GA and the surrounding areas. Call (678) 828-2195 for more information.
Latest posts by superadmin
(see all)