Elder Care Awareness: Benefits of Hospice Care
Elder Care in Flowery Branch FL
The end of your aging parents' lives is likely not something that you want to dwell on, and you may even actively avoid thinking about it because it makes you feel sad, out of control, or helpless.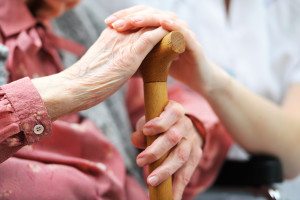 The reality is, however, that the end of life transition is inevitable and preparing for it by confronting it and putting the proper plans into place as part of your elder care efforts for your parents now is actually a way for you to feel less helpless and more in control as you enjoy the rest of your journey with your loved ones.
One of these issues that you may face when considering your parents' end of life transition is whether or not to prepare for hospice care. While some families make this decision on an urgent basis because their family member's condition suddenly worsens and the need to create a more comfortable and beneficial situation for them becomes accurately necessary, others make the decision well in advance so that the plans are already in place and the transition into this type of care is smooth and calm.
There are many confusions and misconceptions revolving around hospice care. By understanding the benefits of this type of care and making the decision that those benefits are something that you want for your aging parents, and that they are in adherence with your parents' desires for themselves and their future, you can feel confident about putting the plans into place to arrange for this type of end of life care for your seniors.
Some of the benefits of hospice care include:
• Maintaining a comfortable environment. Hospice care is not a place, but a philosophy, meaning your loved ones can stay right in the familiarity and comfort of their own home while receiving hospice care. Knowing that this is the plan can be extremely comforting for seniors and make them less stressed and anxious about their future.
• Professional assistance. The end of life transition can be stressful and emotionally difficult, but hospice care provides for a team of professionals who can guide you through all of the stages of the transition and make it easier for you to not only cope with what you are facing, but also to know what you should do next.
• Maintaining dignity. Hospice care is not about prolonging life, but about preserving quality of life. That means that your parents will be able to go through their own transition in the way that is right for them, with privacy, dignity, and respect. They will not have massive monitors and equipment around them at all times, and they will not undergo uncomfortable procedures in an attempt to prolong life. Rather, they will have medical intervention only to control their symptoms and then be allowed to move through the stages on their own.
• Whole patient approach. Hospice care is about the entire patient. You will have access to professionals and approaches that can manage physical pain, as well as emotional stress and spiritual needs. This helps your parents feel prepared and at ease, and you to feel confident and supported.
Get in touch with the elder care agency in your area to find out more about hospice care and for help determining if this type of plan is right for your seniors.
The staff at Home Care Matters is available to talk with you and your family about all of your needs. Home Care Matters is a home care agency providing quality and affordable elder care services in Flowery Branch, GA and the surrounding areas. Call (678) 828-2195 for more information.
Latest posts by superadmin
(see all)