Four Ways to Manage The Frustration That You Can't Be with Your Senior if Her Health Is Bad
Frustration: Not being able to be there with your senior as her health worsens is a problem that many long-distance caregivers face.
Frustration: It's frustrating and it can even be scary, especially when you're not sure you're getting all of the information that you need about how your senior is doing. Try some of these ideas and see if they help.
Take Time for Frequent Check-ins with Your Senior and Others
Scheduling check-ins, both with your senior and with other people who can help you to stay informed, can help more than you think with your frustration. You may not be there in person but hearing from people who are, allows you to express your concern and get reassurances in return. It's also just a good feeling to be able to touch base with people that you care about.
Ask Her Doctor to Keep You Updated
It's also a good idea to talk to your senior's doctor and to request updates, if possible. As her primary family caregiver, your senior may have already listed you as a contact for this type of information. Hearing straight from her medical team about what's going on can be reassuring as well.
Schedule a Trip to See Her in Person
When you live far away from your elderly family member, it can be difficult to schedule a trip as often as you would like. That's especially true when you have obligations of your own right where you are. Talk with your employer about any leave benefits that you might have access to during this time. There may also be other types of assistance that can make a trip more likely. Even if the trip has to be a short one, being there in person can help you to get a better idea of what's happening.
Frustration: Hire Elderly Care Providers
As your senior experiences difficulties with her health, she may find that lots of normal daily activities are more difficult. You might not be able to help her yourself with those tasks, but elderly care providers can help to alleviate the frustration. They can also give you an accurate description of what your elderly family member needs and how you might be able to help a little more effectively.
Long-distance caregiving has its challenges, but there are ways that you can be there for your senior, even if that's mostly in spirit. When you can be there with her, make the most of that time for both of you.
The staff at Home Care Matters is available to talk with you and your family about all of your needs. Home Care Matters is a home care agency providing quality and affordable Elder Care in Braselton, GA, and surrounding areas. Call

(770) 965.4004

for more information.
We provide home care in  Braselton, Buford, Dacula, Duluth, Flowery Branch, Gainesville, Johns Creek, Lawrenceville, Oakwood, Sugar Hill, Suwanee, Barrow County, Forsyth County, Gwinnett County, Hall County, Jackson County, North Fulton County.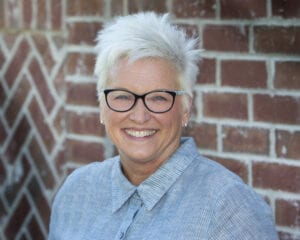 Latest posts by Valerie Darling, Founder, Owner
(see all)