Home Care Can Prepare Healthy Meals for Seniors
Eating a healthy diet is so important for a senior's health. A healthy diet plays a big part in preventing constipation and minimizing the risk of developing health problems like heart disease or diabetes. Seniors who have these conditions will find that a healthy diet makes a difference in the quality of life and ability to function well. Diet also has a big effect on a senior's energy level, immune system, and even their cognition.
What is a Healthy Diet for Seniors?
A healthy diet consists mainly of foods that are rich in essential nutrients such as fiber, protein, vitamins and minerals. Foods should have little or no processed sugars, saturated fats, and should be low in salt. It is important to note that many chronic health conditions can affect what makes a diet healthy for each individual, so it is important to check in with the senior's doctor to be sure you're aware of any special dietary needs.
Senior diets should include enough calories for weight maintenance. Too many calories will lead to weight gain and too few calories will lead to unhealthy weight loss. Unintentional weight changes, both gain and loss, have been linked to a number of health problems.
What Gets in the Way of Seniors Eating Well?
It is common for seniors to have a smaller appetite due to a number of reasons. Often less mobile than in their younger years, seniors may expend less energy and work up less of an appetite. Appetite loss can be the result of constipation, a medical condition, or a side effect of a medication. Dental pain, ill-fitting dentures, and loose or missing teeth can interfere with a senior's ability to eat. Grief, depression, loneliness, and other factors that affect their mental or emotional states can also impact how much a senior eats. Some seniors simply lose track of time and miss mealtimes. This can be especially easy to do if they don't have an appetite or a strong routine to remind them it's mealtime. Some seniors simply have difficulty getting to the store, preparing meals, and cleaning up afterward due to their physical health or energy level.
It is important to talk with the doctor about changes in appetite or weight to ensure there isn't an underlying mental or physical health condition that needs attention. Home care services can offer a great deal of support for seniors with difficulty eating.
How can Home Care Help Support a Healthy Diet in Seniors?
Among the many support services offered by senior home care are shopping assistance and meal preparation. There are many ways to structure meal support that can help an individual senior in a highly customized way. Home care aides can go grocery shopping on the senior's behalf or can drive them to the store and assist them along the way. Having healthy food available in the home is the first step.
From there, home care aides can prepare a few meals ahead of time, or they can come to prepare a fresh meal three times a day. Alternatively, some seniors prefer the aide to come in before breakfast and stay until after dinner, helping with personal care, housework, companionship or other services in between meals. Either way, having a friendly face present in the home to remind and encourage the senior to eat, or increasing social interaction at mealtime can greatly improve some seniors' intake.
The staff at Home Care Matters is available to talk with you and your family about all of your needs. Home Care Matters is a home care agency providing quality and affordable

Elder Care in Duluth, GA

, and surrounding areas. Call (770) 965.4004 for more information.
We provide home care in Flowery Branch, Braselton, Buford, Dacula, Duluth, Gainesville, Johns Creek, Lawrenceville, Oakwood, Sugar Hill, Suwanee, Barrow County, Forsyth County, Gwinnett County, Hall County, Jackson County, North Fulton County.
Sources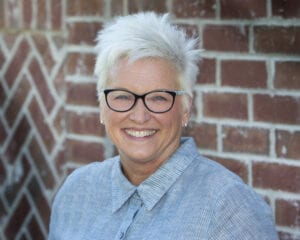 Latest posts by Valerie Darling, Founder, Owner
(see all)