Four Ways to Make Caring for a Senior with Dementia Easier
Taking care of an aging family member with dementia requires patience, energy, and time. You can adjust what you're doing to help make sure that you're taking care of your senior and of yourself, too. Start out by assessing what you and your senior need and look at how you can modify existing plans.
Line up Help and Other Resources
You can try to do this alone, but there are going to be days that are a lot more difficult for you as your senior's caregiver. The sooner that you line up help and other resources, the better for both you and your elderly family member. Senior care providers have experience in helping aging adults with dementia and their caregivers. They can also help you to find other resources you might need.

Make Sure You've Got a Support System
You need your own support system, too. There's the support system you're building for your aging family member that enables her to have what she needs, but who supports you? That might involve friends and family members who listen when you need to talk, but it covers a lot of other ground, too. Senior care providers can be part of your support system, especially when you're taking advantage of respite time and taking time away.
You'll Be Able to Do More if You're Resting When You Can
Resting, both during respite time and just making sure that you're getting enough sleep in general, is a key part of keeping everything running smoothly. You won't be able to keep steering the ship properly if you're not taking care of yourself as well as your senior. Prioritizing your own rest allows you to do more, especially when your task list just keeps growing.
Remember None of This Is Personal
So much about caring for an elderly family member with dementia can start to feel personal. Challenging behaviors are difficult to manage, especially as your senior's health worsens, and on a bad day it can feel a lot like your senior does certain things just to rile you. That's not true, though, and it's important to keep that in the forefront of your mind when your emotions start telling you differently.
Putting together a solid care plan for a family member with dementia is an important part of making sure you've got all your bases covered. You can adjust your plans as needed, but it's vital to have a baseline to work from.
The staff at Home Care Matters is available to talk with you and your family about all of your needs. Home Care Matters is a home care agency providing quality and affordable Elder Care in Flowery Branch, GA, and surrounding areas. Call (770) 965.4004 for more information.
We provide home care in Flowery Branch, Braselton, Buford, Dacula, Duluth, Gainesville, Johns Creek, Lawrenceville, Oakwood, Sugar Hill, Suwanee, Barrow County, Forsyth County, Gwinnett County, Hall County, Jackson County, North Fulton County.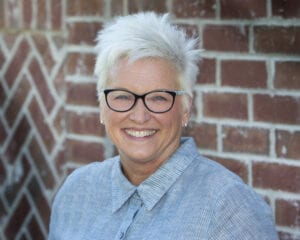 Latest posts by Valerie Darling, Founder, Owner
(see all)