Four Reasons Your Senior Doesn't Seem to Appreciate All that You Do
You might have heard people saying that caregiving is a thankless task and that can be true. If you're looking for rewards or appreciation for all that you do, you might be feeling a little bit dejected right about now. There are lots of reasons why you might have those emotions.
It's Difficult for Her to Express Her Feelings
Your senior may not be able to share with you that she sees what you do and that she appreciates it. That might be because she has emotional blocks to sharing her feelings or she might have cognitive illnesses that change how she interacts with you. Regardless of the cause, just because she can't tell you that she appreciates you that doesn't mean she really doesn't appreciate you.
It's Tough for Her to See All that You Do
On the other hand, your elderly family member could have literally no idea all that you do for her. This could again be due to cognitive changes, but it can also be because you work so hard and you're so efficient that your senior can't see everything you touch. Again, this doesn't mean that she doesn't appreciate what you do. But it does mean you're not likely to get a big pat on the back.
Her Own Situation Has Her Attention
Some aging adults are so deep in their own health issues and other concerns that they can't see anything else. That might be where your elderly family member is right now. Keep in mind that she doesn't want to be so wrapped up in her own health that she causes you to hurt. This isn't really about your feelings, though, as much as that might sting.
She Resents that She Needs Help
Your senior may also feel resentful and angry that she needs help at all. That doesn't have anything to do with you, but you may be the one feeling the brunt of that frustration on her part. There may be nothing you can do to help your elderly family member to deal with those feelings, either. She can work through them on her own, but it might take time.
In the end, you're not doing this for the accolades, really. This is more about helping your elderly family member as much as you can. If you're feeling seriously underappreciated, taking a break can be a good solution. Elderly care providers can take over for you and give you the break you need.
The staff at Home Care Matters is available to talk with you and your family about all of your needs. Home Care Matters is a home care agency providing quality and affordable Elder Care in Gainesville, GA, and surrounding areas. Call (678) 828-2195 for more information.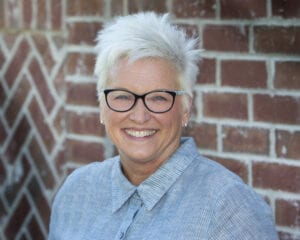 Latest posts by Valerie Darling, Founder, Owner
(see all)