Four Easy Steps for Clarifying Communication if Your Senior Has Dementia
Communicating with your senior often becomes a lot more difficult as dementia progresses. There are some techniques that you can use that make communicating a lot easier, but they can require practicing a bit.
Reduce Distractions When You Need to Talk to Her
People with dementia can have a much more difficult time filtering out background noise and other distractions. If your senior has hearing loss as well or other issues that make communicating more difficult, that can compound the situation even more. Reducing distractions whenever you can really helps to make the process a lot easier on both you and your senior. It can also make it easier to connect with your elderly family member as you're talking to her.
Make Eye Contact Before Trying to Talk to Her
When you're ready to talk to your senior, make sure you have her attention first. This can be as simple as getting on the same level as she is and making eye contact. Sometimes a gentle touch also helps a lot. Wait for your elderly family member to catch up before you dive into whatever you need to talk to her about. This can save you both a lot of frustration.
Be Careful with Tone
Something that is easy to forget is that even if your elderly family member seems to not understand something, your tone of voice can carry a lot of meaning. She may not be able to describe how your tone makes her feel, but she'll respond to your unspoken cues more quickly than to the words you actually say. The same is true for things like rushing her. If you're feeling stressed or rushed yourself, take a deep breath, make sure you're calm and neutral, and then try talking to her.
Learn as Much as You Can
This isn't a clear-cut process all the time, though. There may be other challenges at times, both external to your senior and internal. So, it helps to have a few experts you can rely on who can help you to develop solutions that work for you and your senior. Elderly care providers have a lot of the experience that you need in order to learn more about how to make this easier for your senior.
This is a learning process and it's going to take time. Just remember that you're doing what you can to be there for your senior and that she's not being difficult deliberately.
The staff at Home Care Matters is available to talk with you and your family about all of your needs. Home Care Matters is a home care agency providing quality and affordable

Elder Care in Hoschton, GA

, and surrounding areas. Call (770) 965.4004 for more information.
We provide home care in Flowery Branch, Braselton, Buford, Dacula, Duluth, Gainesville, Johns Creek, Lawrenceville, Oakwood, Sugar Hill, Suwanee, Barrow County, Forsyth County, Gwinnett County, Hall County, Jackson County, North Fulton County.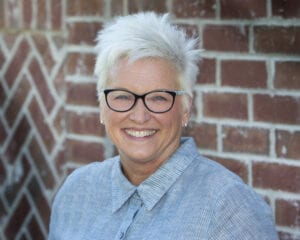 Latest posts by Valerie Darling, Founder, Owner
(see all)