Root Canal Awareness Week
Elder Care in Cumming GA
Oral health care and maintenance should be one of the primary focuses of your elder care efforts for your aging loved one. While it may seem like just one aspect of care, it is actually something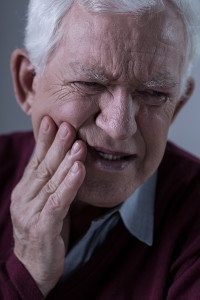 that can impact all areas of your elderly loved one's health and wellbeing. Decay, trauma, or illness in the mouth can lead to tooth loss, infections, and increased risk of health complications throughout the body including heart disease and digestive problems. The main focus of your oral health care for your parent should be preventative care including brushing his teeth and flossing. It is likely, however, that you will encounter the need for your parent to undergo dental treatment at some point in his aging years. One of the most common is a root canal. March 27 through April 2 is Root Canal Awareness Week, an ideal opportunity for you to learn more about this procedure so that you are ready in the event that your loved one has to undergo such treatment.
Use these tips to help your parent prepare for a root canal:
Explain the procedure. Help to reduce your parent's anxiety about undergoing the procedure by making sure that he understands it completely. Go over why it needs to be done and what will happen during the procedure so that he feels more in control
Do not let him take pain medications beforehand. Your parent might get the recommendation to take some pain medication before going in for his procedure, but it is important that you do not permit this. He needs to be able to express where he is feeling pain and some medications can impact bleeding and other elements that could put your parent in danger
Be upfront about other medications. Be sure that the dentist who is performing the procedure knows all medications that your loved one is taking. This includes antibiotics, pain medications, blood thinners, and any over the counter medications he takes regularly. Some of these medications can cause serious issues related to the procedure
Once your parent has gotten through his treatment, use these tips to help him recover fully:
Wait to eat. Be sure that your parent waits until the numbness of the surgical area wears off before allowing him to eat or drink anything. This will help to prevent choking or biting of the tongue or cheeks
Do not immediately use the tooth. Avoid using the teeth closest to the root canal treatment area to bite or chew until cleared by the dentist. This can cause further damage and may require more extensive treatment
Care for the teeth as usual. Be sure your parent follows the dentist's guidelines for caring for his teeth after the procedure. These guidelines usually include brushing and flossing like normal
Be aware of side effects. Make sure that you or your parent's elderly health care services provider is with your parent for the first two to three days after the procedure to pay attention to effects from the medication. If he starts to experience itching, hives, or difficulty breathing, get in touch with medical treatment as quickly as possible.
The staff at Home Care Matters is available to talk with you and your family about all of your needs. Home Care Matters is a home care agency providing quality and affordable elder care services in Cumming, GA and the surrounding areas. Call (678) 828-2195 for more information.
Source: http://www.aae.org/patients/your-office-visit/post-treatment-care.aspx
Latest posts by superadmin
(see all)