May is National Egg Month
Elder Care in Dacula GA
For many years, eggs had a reputation for being a source of too much cholesterol, making them a food avoided by many who were trying to eat a heart healthy diet.  However, the American Heart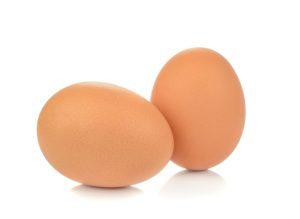 Association recently revised their guidelines for heart healthy diets and put eggs (yolks included) back on the menu again.  In fact, it is completely healthy for adults to eat one egg per day.  For elderly adults who are trying to eat a healthy diet, eggs can be a great addition.  They are a great source of protein, vitamin D, and other vitamins and minerals that are essential to an elderly adult's healthy diet.  May is observed as National Egg Month, a month to celebrate all of the health benefits of eggs and the tasty ways they can be prepared.  For caregivers who strive to prepare healthy and delicious meals for their elderly loved one, here are a few healthy egg dishes to try during the month of May:
Vegetable Omelet
Omelets are a great way to get plenty of protein as well as vegetables and all of the nutrients they can provide.  For any meal of the day, make an omelet filled with your loved one's favorite vegetables.  Some ideas include tomatoes, broccoli, avocado, mushrooms, red bell pepper, onions, and spinach.
Quiche
For an easy dinner, make an egg and vegetable-filled quiche.  This "egg pie" can even be made ahead of time to save on time.  Fill yours with vegetables such as broccoli and spinach and some cheese for a great flavor.  Quiche has a light and fluffy texture and is delicious on its own or served with a salad.
Quinoa Salad with Egg
Make a quinoa salad with cooked quinoa, chopped tomatoes, diced avocado, black beans and any of your loved one's other favorite vegetables.  Serve it at room temperature with a fried egg on top.  This salad can be enjoyed for any meal of the day and it is very high in both protein and fiber, two nutrients that elderly adults need every day.
Egg Burger
A fried egg can be a delicious burger topping.  For a lean burger that has plenty of protein, serve a turkey burger patty on a whole wheat bun and top it with sliced tomato, sliced avocado, pickles, and a fried egg.
The staff at Home Care Matters is available to talk with you and your family about all of your needs. Home Care Matters is a home care agency providing quality and affordable 

Elder Care in Dacula, GA

, and the surrounding areas. Call (678) 828-2195 for more information.
Source: http://www.webmd.com/diet/good-eggs-for-nutrition-theyre-hard-to-beat?page=1
Latest posts by superadmin
(see all)