Cardiomyopathy is a kind of heart disease that affects the heart muscle and makes it more difficult for the heart to deliver blood to other parts of the body. Left untreated, cardiomyopathy can lead to heart failure, problems with heart valves, blood clots, or even death. If your older family member has cardiomyopathy, it's important to know more about it as that may allow you to provide even better care.
Cardiomyopathy Causes
In many cases, doctors are unable to determine the cause of cardiomyopathy. Sometimes, it is inherited from other family members. Other times, it is the result of another condition. Some conditions that can contribute to cardiomyopathy are:
Having high blood pressure for a long time.
Damage to the heart because of a heart attack.
Problems with heart valves.
Metabolic disorders, including obesity, diabetes, and thyroid problems.
Excessive alcohol consumption over time.
Some chemotherapy drugs or radiation used to treat cancer.
Infections that cause inflammation of the heart.
There are multiple types of cardiomyopathy. How your aging relative is treated, and their outlook can depend on the kind that they have. Some kinds of cardiomyopathy are:

-Dilated Cardiomyopathy: This type causes dilation of the left ventricle, so the heart can't pump blood out of the heart. Dilated cardiomyopathy is often caused by a heart attack or coronary artery disease.
-Hypertrophic Cardiomyopathy: The heart muscle becomes thickened and has a harder time pumping. Most people who develop hypertrophic cardiomyopathy have a family history of the disease.
-Restrictive Cardiomyopathy: People with restrictive cardiomyopathy have a heart muscle that is stiffer and doesn't stretch the way it should, making it harder for the heart to expand, so that it can fill with blood.
Symptoms of Cardiomyopathy

When cardiomyopathy begins, it typically doesn't have any symptoms, or the symptoms are mild and may be overlooked. As the disease progresses, symptoms that may appear include:
Feeling breathless during exertion, or perhaps even at rest.
Swelling in the lower extremities.
Bloating in the abdomen caused by a buildup of fluid.
Coughing that occurs while lying down.
Fatigue.
Rapid, pounding, or fluttering heartbeat.
Discomfort or pressure in the chest.
Feeling lightheaded or dizzy.
Fainting.
If your older family member is diagnosed with cardiomyopathy, home care can remind them to take the medications used for treatment. Home care providers can also assist with the lifestyle changes that can help to manage the disease. For example, a home care provider can prepare healthy meals that promote heart health. In addition, a home care provider can encourage the senior to be more physically active around the house or by taking walks with them.
The staff at Home Care Matters is available to talk with you and your family about all of your needs. Home Care Matters is a home care agency providing quality and affordable Elder Care in Johns Creek, GA, and surrounding areas. Call (770) 965.4004 for more information.
Sources
Heart.org
Mayoclinic.org
Nhlbi.nih.gov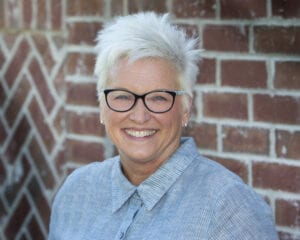 Latest posts by Valerie Darling, Founder, Owner
(see all)