How to Make Your Senior's Home More Ergonomic
Most people think about ergonomics when it comes to working at a computer, but it's more than that. Ergonomics in terms of caring for your elderly family member involves making sure she's able to accomplish tasks both safely and comfortably.
Ergonomic Seating Is Important to Examine
The most common way that most people become familiar with ergonomics is through seating. Ergonomic seating is seating that allows your elderly family member to get up and to sit down easily and that supports her in the ways she needs support. If raising and lowering her favorite chair allows her to use it more easily, that's ergonomics working for her. Look for ways to adjust her furniture, if that means adding risers or even switching to other styles of furniture.
Look at What Your Senior's Needs Are at Home
Talk to your senior about what aspects of her home give her the most difficulty so that you can start finding solutions. Moving frequently used dishes and cookware in the kitchen helps her to get to what she needs and uses easily, for instance. Moving the items she needs in the bathroom to a shelf that is easy for her to access is another idea. There are a variety of small decisions you can make that all add up to a more ergonomic home situation for her.
Assistive Tools and Devices Are Going to Help Make Life Easier
Sometimes it takes more than just moving some things around, though. Assistive devices and tools are something your senior might have been avoiding because they make her feel a certain way, but they can be incredibly useful. Grabbers can help her to reach items that she needs without bending too far over. Knob and key turners ensure that she's able to use items around the house that might have been impossible before. There are literally hundreds of types of assistive tools that your senior can benefit from using.
Keep Tabs on What's Working and What Needs to Change
It's not always easy to find all of the ergonomic issues facing your senior all at once. You may find that you start to notice more changes over time. Keep paying attention and you'll find those issues that weren't as obvious before and you'll know what to change.
Senior care providers are an excellent resource when it comes to making your senior's home more ergonomically friendly. They can help you to understand what your senior needs most and how to help her.
The staff at Home Care Matters is available to talk with you and your family about all of your needs. Home Care Matters is a home care agency providing quality and affordable Elder Care in Lawrenceville, GA, and surrounding areas.
Call

(770) 965.4004

for more information.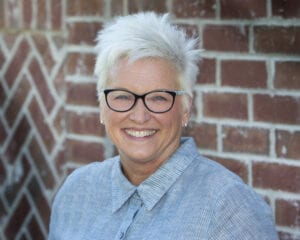 Latest posts by Valerie Darling, Founder, Owner
(see all)