Supportive Steps to Take When Your Mom is Ready to Quit Smoking
Over 34 million Americans smoke. Many of them smoke each day. Almost half a million Americans die from smoking-related conditions each year. Your mom is ready to quit smoking, but she's going to need a lot of support. How can you best support your mom as she starts her journey to stop smoking for good?
Be Ready to Listen Without Judgment
Your mom is going to need someone who will listen to her frustrations, fears, and concerns. You have to listen without being judgmental. Let her talk it out and help her work through whether it's a valid concern or not.
If she does have issues that you think are valid, figure out ways to resolve them. She may need to talk to her doctor about a prescription or over-the-counter medication to help. She may need smoking cessation support groups to help her through the tough cravings.
Talk to a Doctor About Cessation Products
Talk to your mom's doctor about smoking cessation products. Nicotine patches are one option. Nicotine gum is another popular option. If they're not strong enough, her doctor may prescribe medications that help reduce the pleasure the brain feels while smoking.
Keep Substitutions On Hand
Nicotine gum and patches may help with the cravings, but she'll need to reduce her reliance on those over time. That's where substitutions come in.
Make sure that your mom is supported with substitutions for a cigarette. Hard candies or lollipops are one idea. Celery and carrot sticks also help. Keep her hands occupied with items like fidget spinners or worry stones.
Change Her Routine
Go over your mom's usual routine. If it was her habit that she'd read her morning paper with a cup of coffee and her first cigarette of the day, she'll want to have a substitution ready. Have a lollipop nearby while she has that cup of coffee. A nicotine patch or gum may also work.
Arrange Companionship Services
When your work keeps you from spending time with your mom during the day, what measures are in place to make sure she had the companionship services she needs? Home care services can arrange to have caregivers at your mom's house on the schedule you set up.
With companionship services, she has someone to talk to. She has someone to support her during a nicotine craving. Caregivers can walk with her, play games, or help her with a new hobby. Make arrangements for home care visits by calling an agency.
The staff at Home Care Matters is available to talk with you and your family about all of your needs. Home Care Matters is a home care agency providing quality and affordable

Elder Care in Oakwood, GA

, and surrounding areas. Call (770) 965.4004 for more information.
We provide home care in Flowery Branch, Braselton, Buford, Dacula, Duluth, Gainesville, Johns Creek, Lawrenceville, Oakwood, Sugar Hill, Suwanee, Barrow County, Forsyth County, Gwinnett County, Hall County, Jackson County, North Fulton County.
Sources:
https://www.cdc.gov/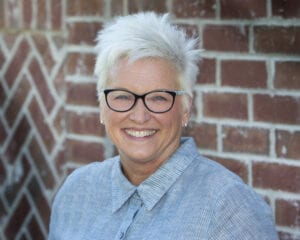 Latest posts by Valerie Darling, Founder, Owner
(see all)