Why Can't You Get Your Senior to Eat Healthier Meals?
It's frustrating to try to convince your senior to eat healthier foods, especially if she's just not interested. So, what could be causing her to battle you about this? There could be a number of reasons, really.
Your Senior Doesn't Believe Healthy Food Matters
If your elderly family member has always just eaten whatever she wants to eat, she may not believe that changing her diet now is worth what she sees as limited benefits to her health. This can be a tough battle to fight. You may need to enlist the help of your senior's doctor to get into the nitty-gritty of how a healthier diet can give her some benefits, even now.
Food Tastes Different in General
Your senior may be starting to realize that her sense of taste is changing a bit. She may not find foods as flavorful as they used to be, which can make her less interested in eating anything, much less healthy foods. If this is part of what she's facing, you may want to look into ways to flavor her food that don't detract from health benefits. Herbs and spices are the easiest way to do this.
Cooking Is Exhausting to Her
At a certain point, your elderly family member may feel that cooking is just too exhausting to want to do. This might mean that she's not cooking at all or it might mean that she's limiting her cooking to simple foods that are heavily processed. Finding other ways to get healthy meals to her is really important if this is the case, because a poor diet is going to exhaust her further. Elder care providers can take over the cooking duties for her and make sure she's eating full meals.
She Worries that Her Budget Can't Stretch to Healthier Food
Your senior might be concerned that healthy foods are going to put a strain on her budget. The good news is that eating according to what's in season also typically means that those foods are also what's on sale most often. It can take a little time and help to get used to shopping that way, though, which could mean doing a lot more meal planning than your senior is used to doing.
You may have to work your way past more than a few objections to healthier eating. Stick with it, though, because your senior's diet really does matter for her health.
The staff at Home Care Matters is available to talk with you and your family about all of your needs. Home Care Matters is a home care agency providing quality and affordable

Elder Care in Sugar Hill, GA

, and surrounding areas. Call (770) 965.4004 for more information.
We provide home care in Flowery Branch, Braselton, Buford, Dacula, Duluth, Gainesville, Johns Creek, Lawrenceville, Oakwood, Sugar Hill, Suwanee, Barrow County, Forsyth County, Gwinnett County, Hall County, Jackson County, North Fulton County.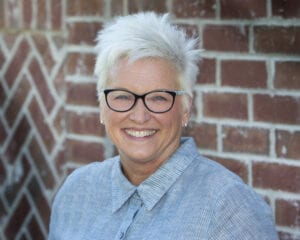 Latest posts by Valerie Darling, Founder, Owner
(see all)