Elder Care: When Dentures Fail to Fit Due to Medical Conditions
Dacula, GA – Elder Care: When Dentures Fail to Fit Due to Medical Conditions
Dental problems tend to plague many seniors. These problems can cause decay and tooth loss, which means that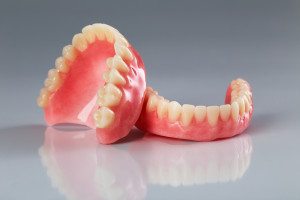 many elderly people have dentures. To some, dentures are an adequate replacement to real teeth, but they do come with some issues. Dentures may fit well one day, but suddenly become too tight or too loose. This is because certain health conditions cause dental issues to the teeth and gums, causing dentures to fit poorly. Elderly health care providers should read on to learn more about the issues that can affect denture health.
Diabetes
Diabetes is a condition that can affect the entire body, including the mouth. Those who have issues keeping their blood sugar under control are prone to severe gum disease. Gun disease can cause inflammation, which can make it difficult for dentures to fit properly.
Cancer
Seniors with cancer may seek radiation or chemotherapy as treatment. When the treatment is aimed at the head or neck, serious side effects may occur. Dry mouth is common, and the gums, cheeks and lips may become swollen, causing the dentures to fit poorly.
Osteoporosis
Osteoporosis causes bone loss, and not just to the limbs. Even the jaw can experience bone loss and this can cause the jaw to change shape. Even the gum tissues can shrink, and both of these conditions can cause dentures to fit poorly.
Arthritis
Arthritis can make it difficult to perform everyday activities. The condition mainly affects the fingers and hands and therefore can make it difficult to keep dentures clean. Regular dental exams can keep dentures fitting properly.
Weight Changes
When you lose or gain weight, your clothes don't fit as well as they once did. The same is true for dentures. Weight changes affect the gum pads in the mouth, which can affect how dentures fit. Your client should maintain a stable weight and eats lots of fruits and vegetables high in fiber.
Smoking and Drinking
Lifestyle choices, such as smoking cigarettes and drinking alcohol, can cause serious oral health issues. Smoking causes gum disease, which leads to inflammation. Excess alcohol use causes dry mouth. This can allow bacteria to run rampant throughout the mouth and cause gum disease. Gum disease and dry mouth can cause dentures to fit improperly. Not only that, but drinking and smoking are unhealthy habits that should be avoided if possible as they can also cause oral cancer.
The staff at Home Care Matters is available to talk with you and your family about all of your elder care needs. Home Care Matters is a home care agency providing quality and affordable services in Dacula, GA and the surrounding areas. Call (678) 828-2195 for more information.
Latest posts by superadmin
(see all)