What Can Your Senior Do to Avoid a Hip Fracture?
A fractured hip is an injury that can have lifelong complications for your aging family member. Avoiding that situation is the best solution. So, what can your elderly family member do to make a hip fracture less likely?
Talk to Her Doctor about Medications
Your elderly family member needs to talk with her doctor about the medications she's taking, especially if she's experiencing any new side effects. If any of her medications could be reduced, that might be helpful, too. This is especially the case if any of her current medications cause dizziness or any other side effects that could cause her to lose her balance or fall.
Consider an Exercise Plan to Improve Her Balance
It's also time to talk to her doctor about an exercise plan, specifically to improve her balance. Older adults who exercise and who improve their balance are less likely to fall, which also reduces the risk for experiencing a fractured hip. These exercises don't need to be complicated at all, but her doctor can help your senior to know what she needs to focus on.
Make Sure There's Always a Clear Pathway
Keep pathways clear for your elderly family member, too. If there are any times that block her path, she's more likely to trip on them and that can lead to a fractured hip. Cords, throw rugs, and anything else that sits on the floor can easily become a tripping hazard. Finding places for these items above floor level might be the best idea.
Avoid Ice and Other Hazards
When the weather is colder and icy or even rainy weather is making outdoor pathways difficult to traverse, it might be better for your senior to just stay inside. If she does need to go outside at all, it's vital that she has a way to stabilize herself and avoid a fall. Having someone to lean on or a cane that she uses occasionally can help.
Use Assistive Tools
That said, if your senior's doctor has already recommended a cane, walker, or another assistive device, your senior needs to use those tools. They're a crucial part of helping her to stay upright and therefore avoid the fall that can break a hip bone. Learning to use these tools properly can often reduce resistance to using them.
If your elderly family member needs additional help with mobility or simply getting things done easily without endangering herself, then elder care providers might be the perfect answer.
The staff at Home Care Matters is available to talk with you and your family about all of your needs. Home Care Matters is a home care agency providing quality and affordable

Elderly Care in Flowery Branch, GA

, and surrounding areas. Call (770) 965.4004 for more information.
We provide home care in Flowery Branch, Braselton, Buford, Dacula, Duluth, Gainesville, Johns Creek, Lawrenceville, Oakwood, Sugar Hill, Suwanee, Barrow County, Forsyth County, Gwinnett County, Hall County, Jackson County, North Fulton County.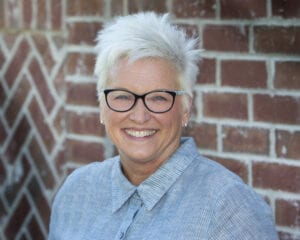 Latest posts by Valerie Darling, Founder, Owner
(see all)