Four Effective Ways to Stop Robocalls at Your Parents' House
Are robocalls driving your mom and dad crazy? They're not alone. In 2003, the FCC and FTC created the National Do Not Call Registry. People could put their phone number/s on this list to prevent unwanted telemarketing calls. In 2012, the FCC upgraded current rules to make it a requirement of a company to get written consent from people before calling them. It didn't really help.
As millions of robocalls occur every day, the FCC came out with a new rule in 2019. Phone companies now have the power to block robocalls from going through. Unfortunately, the rule allows phone carriers to charge a fee for automatic call blocking if they'd like. If your parents wanted to have calls blocked, they may have to pay for it.
There are ways to stop robocalls that don't cost money. Use these tips to help your parents avoid high-pressure sale calls and scams.
Adjust Your Phone's Settings
Check the options your parents' phone carrier currently offers. They may already offer free call blocking services. You need to adjust the settings. It's a good idea to block calls from unknown or unregistered numbers. You may also be able to block calls from foreign numbers.
When a call comes through that isn't someone your mom or dad know or deal with, manually block that number. You usually have to click on the number in a list and choose the option to block that caller. Over time, the number of robocalls will diminish.
Look into Call Blocking Apps
Look into free call blocking apps. The free version of Hiya does a good job blocking numbers. It's also good at detecting spoofed calls. Calls Blacklist is an Android-compatible free call blocker that gets great reviews. You may have to deal with some banner ads, but it's worth it.
Make Sure They're on the National Do Not Call Registry
Check that your parents' phone number is on the National Do Not Call Registry. If it isn't, make sure you add it. If it is and the calls are still coming in, report them all through the website's reporting form. The more reports there are, the more likely it is that the FCC will catch the perpetrators.
Stop Answering the Phone
The easiest way to avoid robocalls and scams is by never answering the phone. If the call is legit, the caller can leave a message and your parents can call back.
Make sure your parents know how to handle a scam call that does slip through. If they struggle to differentiate a legitimate call from a scam call, it's a good time to discuss home care services. A caregiver can visit each day to providing companionship and help them field phone calls. Call a home care agency to arrange the services that would benefit your parents.
The staff at Home Care Matters is available to talk with you and your family about all of your needs. Home Care Matters is a home care agency providing quality and affordable Elderly Care in Gainesville, GA, and surrounding areas. Call (678) 828-2195 for more information.
Sources:
Fcc.gov
Usatoday.com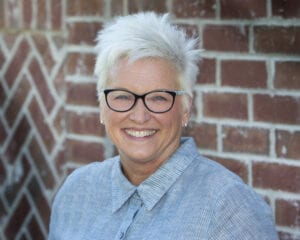 Latest posts by Valerie Darling, Founder, Owner
(see all)