Is it Possible to Help Your Elderly Parent Lose Weight?
Obesity is more common than you might think in the elderly.
In fact, many elderly people get diagnosed with Type 2 diabetes, heart disease, sleep apnea, and other health issues because they are overweight. If your elderly parent doesn't have these health issues yet, but they are overweight, there are some things that you and elderly care providers can do to help them lose weight. If your elderly parent does already have health issues because of their weight, it is still important to have them make lifestyle changes. By doing so, they could make their health issues better or get rid of them completely.
Routines Are So Important
One of the most important things when trying to lose weight is sticking to routines. For instance, if your elderly parent needs to lose 20 pounds, you and their elderly care providers can help them create morning and evening exercise routines. By following these routines regularly, it can help your elderly parent to create better habits. In time, the exercise will just become a normal and routine part of their day. This means that it won't be such a challenge for your elderly parent to get up in the morning and exercise. They will be used to doing this.
Pledge to Take a Walk Daily
You should also encourage your elderly parent to make a pledge for daily walks. Walking is so important for one's health. It isn't just for losing weight but for improving overall health, as well. With this being said, if your elderly parent does need to lose weight, taking a walk every single day can help them to achieve their weight loss goals. You should encourage your elderly parent to walk for at least 15 minutes every day. After that becomes a habit, they can slowly start increasing the time that they walk every day. If needed, you or an elderly care provider can walk with your elderly parent.
Committing to Healthy Living
In general, everyone should commit to healthy living. If your elderly parent is overweight, it is important that they start living healthier. You can talk to your elderly parent and ask them to make one or two commitments for healthy living. This could be taking a daily walk, eating a healthier breakfast, exercising for 20 minutes in the evening, or getting better sleep. All of these things can help them to lose weight.
Conclusion
These are some of the ways that your elderly parent can start to lose weight. Whether your elderly parent already has health issues or not, if they are overweight, these tips are so important. They can help your elderly parent to lose weight, improve their general health, and feel better about themselves.
The staff at Home Care Matters is available to talk with you and your family about all of your needs. Home Care Matters is a home care agency providing quality and affordable

Elderly Care in Gainesville, GA

, and surrounding areas. Call (770) 965.4004 for more information.
We provide home care in Flowery Branch, Braselton, Buford, Dacula, Duluth, Gainesville, Johns Creek, Lawrenceville, Oakwood, Sugar Hill, Suwanee, Barrow County, Forsyth County, Gwinnett County, Hall County, Jackson County, North Fulton County.
Sources
https://www.ncbi.nlm.nih.gov/pmc/articles/PMC5387759/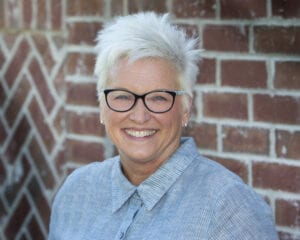 Latest posts by Valerie Darling, Founder, Owner
(see all)