How to Recognize Depression in an Elderly Loved One
Elderly Care in Dacula GA
Depression in the elderly is more common than you think, affecting the lives of approximately 6 million adults over the age of 65. Although many elders suffer from this health condition, only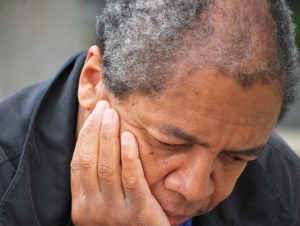 about 10 percent get the treatment they need. The reason being that each person has different symptoms, some of which may be mistaken for signs of aging.
Depression in seniors is often caused by other medical conditions and disabilities and lasts longer than depression in younger adults. If the elder does not receive the proper treatment, they are at a greater risk of cardiac diseases and a higher mortality rate from other illnesses. This can be a difficult condition to diagnose, but the following symptoms will give you an idea as to whether or not you should contact the elder's doctor.
Symptoms
Unusual aches and pains
Feelings of despair or sadness
Shows no interest in socializing or hobbies
Sleep problems, such as sleeping too much or trouble falling asleep
Loss of motivation and energy
Loss of appetite or unexplained weight loss
Feeling hopeless or helpless
Loss of self-worth
Moves and speaks slower
Increased use of drugs or alcohol
Constantly thinking about death or considering suicide
Problems with memory
Not taking care of their personal appearance or hygiene
Medical Conditions that Cause Depression
Some medical conditions could cause depression in the senior to develop, especially if it causes pain or results in a disability. These conditions include:
Heart disease
Stroke
Parkinson's disease
Diabetes
Cancer
Thyroid disorders
Vitamin B12 deficiency
Multiple sclerosis
Lupus
Alzheimer's disease or other forms of dementia
Medical conditions are not the only thing that can cause depression in the elderly. Some medications may also cause this mental illness to occur, like:
Sleeping pills
Blood pressure medication
Beta-blockers
Tranquilizers
Medication for Parkinson's disease
Calcium-channel blockers
Ulcer medication
Heart medications that contain reserpine
Arthritis medications and certain painkillers
Estrogens
Steroids
Medication for high cholesterol
Prevention
With the help of family members or caregivers, your elderly loved one can prevent depression from developing with the following ideas:
Exercise
Get plenty of rest at night
Eat the right foods
Avoid alcohol, caffeine, and other stimulants
Get therapy in order to talk about the symptoms
Schedule regular social activities
Encourage the elder to follow the treatment plan that was put together by the elder's doctor
Depression can cause the happy person you once knew to become moody, irritable, and frequently sad. Knowing this information will help your loved one get the care and help they need.
The staff at Home Care Matters is available to talk with you and your family about all of your needs. Home Care Matters is a home care agency providing quality and affordable 

elderly care in Dacula, GA

and the surrounding areas. Call (678) 828-2195 for more information.
Source:  http://www.webmd.com/depression/guide/depression-elderly#1
Latest posts by superadmin
(see all)