Isolation and the Elderly Parent
Elderly Care in Flowery Branch GA
When children begin considering help and assistance around the house for their elderly parent, their thoughts first turn to the chores of daily living. Maybe mom or dad could use some help with meal preparation, light housekeeping or assistance with bathing and dressing. And while those are vital elements of elder care, often the most important part of the service is caring.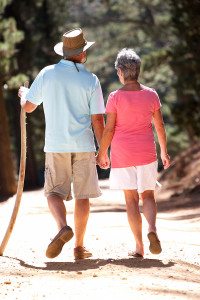 The Sense of Isolation
Seniors are at an increased risk of isolation due to many factors. Many of their peers or relatives may have passed on, leaving a reduced social network. The many changes they face both physically and emotionally, such as declining health and leaving their work environment and can lead to lethargy and melancholy. Poor hearing or vision can make it difficult to interact in a social environment.
Service Care Providers
What do service care providers do in order to support emotional as well as physical health?
Walks. Taking a senior out for short walks can do wonders to improve one's mood and manage anxiety and depression.
Social Interaction. Taking the time to talk, look through magazines or photo albums together, or even just watching a movie together helps the elderly feel like they are not alone.
Involvement in Community Activities. Elder care providers can help find community activities that a loved one may be interested in. Many communities offer activities specific to seniors such as classes or workshops in painting, computer basics, and writing. For the active, dance lessons and fitness classes offer the benefits of social interaction and increased vitality.
Doctor appointments. Taking a senior to scheduled doctor appointments to ensure that aspects of their health that would keep them socially isolated to not progress to that point. Regular hearing and vision check-ups are a vital part of that (process).
Public Transportation. A great loss to many seniors is the lack of mobility they feel once they can no longer drive. For many, public transportation has never been a consideration. A senior care provider can look into options specific to their community and even jump on the bus or van with them the first few times in order to ensure their comfort. Some even have non-profit agencies that assist with senior transportation through the use of volunteer drivers. The bottom line: the more socially engaged your loved one is, the better off they will be.
The staff at Home Care Matters is available to talk with you and your family about all of your needs. Home Care Matters is a home care agency providing quality

elderly care in Flowery Branch, GA

and the surrounding areas. Call (678) 828-2195 for more information.
Latest posts by superadmin
(see all)