National Pet Parents' Day
Elderly Care in Johns Creek GA
Pets can make a tremendous difference in your elderly care journey with your aging parent. Interacting with animals can help your parent maintain better mental, emotional, cognitive, and even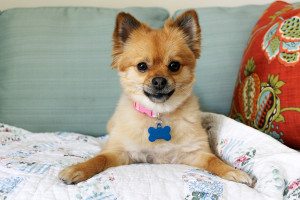 physical health, and can act as a fantastic means of stress relieve for you. April 24 is National Pet Parents' Day. Set aside this fun day to honor the love that your parent shares with her pets and plan activities that will celebrate their bond and further pursue your care efforts for her.
Let these ideas inspire you for fun and creative ways that you can celebrate National Pet Parent's Day with your aging parent and her furry friends:
Make treats. Everybody loves a treat and that does not just stop with humans. Help your parent show how much she loves her pets by helping her make special treats for them. Making pet treats at home is not only much less expensive than purchasing them at the store, but it also allows you to control what goes into them. This lets you select ingredients that are healthy and good quality to support health and wellbeing in the pet. This is especially important if the furry friends have allergies or sensitivities. While you are in the kitchen making treats for the pets, also whip up some treats for your parent to enjoy. Encourage her to come up with some creative ideas for snacks that would be appropriate for National Pet Parents' Day such a "chow" mien or bone-shaped crackers. This is a fun way to stimulate her mind and encourage her creativity and imagination.
Buy some presents. This day might be all about celebrating pet parents, but there is nothing that a pet parent likes more than to spoil her favorite furry best friend. Head to the local pet shop with your aging parent and let her choose some new pet toys to give to her pets. In the end, these are really as much for your parent as they are for the pets. She will love seeing how excited her pets are to receive their gifts, and playing with them is a fantastic source of mental stimulation, emotional boosting, and even physical activity.
Make a difference. Being a pet parent can be a tremendous bright spot in the lives of elderly adults. Help her to honor this in a meaningful way by finding out how she can give back to the animals of her community. She may be able to find a volunteer position at the animal shelter helping to take care of or socialize the pets before they head to their new homes. A couple of days a week of playing, walking, and feeding animals can make a huge difference in their lives, and can also help your parent stay healthier and stronger. If this is not an option, consider collecting items that you can donate to the pet shelter that can then be used by new pet parents. Bedding, treats, toys, and food are usually welcome. Contact the shelter to find out exactly what they need.
The staff at Home Care Matters is available to talk with you and your family about all of your needs. Home Care Matters is a home care agency providing quality and affordable elderly care in Johns Creek, GA and the surrounding areas. Call (678) 828-2195 for more information.
Latest posts by superadmin
(see all)