Dementia Care: Should You Get Your Elderly Loved One Dementia Care?
Dementia Care: Dementia is a very devastating disease. It can progress slowly or quickly.
Either way, your elderly loved one is losing themselves and this can be tough on everyone. As dementia progresses, the list of things that your elderly loved one needs help with is going to increase. You may be starting to feel overwhelmed by it all. If you are thinking about whether you should hire caregivers for dementia care, here are some reasons why this is a good idea.
Help with Familiar Tasks
Dementia will make your elderly loved ones forget how to do tasks that were familiar to them. For instance, your elderly loved one has known how to wash the dishes for a long time. However, now that they have dementia, they may not remember how to do this. Another example would be that your elderly loved one forgets how to take a bath on their own. They may need dementia care guidance with this. They may even need someone to help them with all aspects of taking a bath. If this is the case, caregivers can help with these tasks.
Getting to Places Safety
Dementia will also affect your elderly loved one's ability to tell directions. Over time, your elderly loved one is going to forget where certain places are, even if they have been going to those places for a long time. It is important that your elderly loved one is still able to get to places safely. You can hire caregivers to drive them where they need to go. This way, your elderly loved one isn't walking or trying to wander off because they don't know where they are or where they are going.
Keeping Track of Things
Another thing that many dementia patients do is misplace things. For years, your elderly loved one might have put their house keys by the front door. However, dementia can mess with their brain and cause them to put things where they would never put them. For example, your elderly loved one might start putting their house keys in the refrigerator or under the couch. The caregivers that you hire can help your elderly loved ones to keep track of things. They can watch your elderly loved one to make sure things aren't being hidden.
Dementia Care: Conclusion
These are some of the many reasons why you might want to get your elderly loved one dementia care. Taking care of someone with dementia on your own can be too much at times. These caregivers can give you a break and provide excellent dementia care for your elderly loved one.
The staff at Home Care Matters is available to talk with you and your family about all of your needs. Home Care Matters is a home care agency providing quality and affordable Elderly Care in Johns Creek, GA, and surrounding areas. Call

(770) 965.4004

for more information.
We provide home care in  Braselton, Buford, Dacula, Duluth, Flowery Branch, Gainesville, Johns Creek, Lawrenceville, Oakwood, Sugar Hill, Suwanee, Barrow County, Forsyth County, Gwinnett County, Hall County, Jackson County, North Fulton County.
Sources
https://www.nia.nih.gov/health/getting-help-alzheimers-caregiving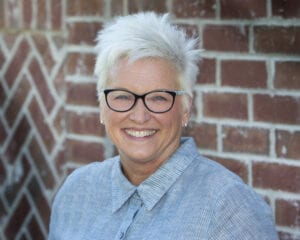 Latest posts by Valerie Darling, Founder, Owner
(see all)