Your Dad Can't Drive, But That Doesn't Mean He Can't Go for Drives
For one reason or another, your dad's doctor recommends he no longer drive. His eyesight may have deteriorated to a point that driving isn't safe. He may have had a stroke or heart attack. If he can't drive, you need to make sure he has access to transportation services so that he doesn't feel trapped at home.
How Do You Know When It's Time?
AAA reports that the elderly tend to be safer drivers. They wear seatbelts and follow speed limits. At the same time, if they are in a crash, they're more likely to suffer serious injuries. Why? Some older adults have weak bones due to lower bone density. Chronic conditions also play a part.
How do you know when your dad shouldn't drive? With luck, his doctor will tell him to stop. If that doesn't happen, you need to pay attention to his reaction times and driving skills. Weakened muscles, arthritis pain, and loss of flexibility are all factors to consider when you're assessing your dad's ability to drive. If he can't fully check a blind spot, he cannot be behind the wheel.
The estimate is that many seniors live as much as a decade longer than they should be driving. If it's time for your dad to give up his keys, he needs to. It's hard, but it's important.
Enter Senior Care Services
Giving up his keys doesn't mean your dad has to be stuck at home. Talk to the family about senior care services. If your dad has certain trips he likes to make, a caregiver could be driving him. He still gets to go out, and you don't have to take time off of work to make sure he's being driven to his destination.
You can have caregivers take your dad on his weekly drive on a scenic road. The caregiver could drive him to his appointment with his barber or to a grocery store. You can arrange transportation services so that your dad can get to a friend's house, his doctor's office, or a park for his daily walk.
Senior care is a must for an older parent who is no longer able to drive. Convince your dad to hand over his keys by making sure he knows he still gets to go for drives. He'll just go as a passenger. Make arrangements to have senior care aides spending time with your dad and taking him where he needs to go.
The staff at Home Care Matters is available to talk with you and your family about all of your needs. Home Care Matters is a home care agency providing quality and affordable Elderly Care in Oakwood, GA, and surrounding areas.
Call

(770) 965.4004

for more information.
Sources: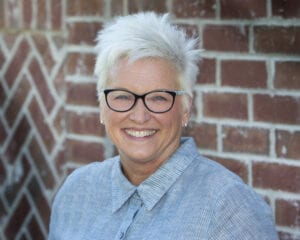 Latest posts by Valerie Darling, Founder, Owner
(see all)