Smarten Up Your Senior's Home
In an idle moment, you may have wondered how much it costs to build and live in a "smart home." In the movies, smart homes are usually the domain of the amazingly rich.
The truth, however, is that you can have a lot of smart home gear by shelling out a few hundred dollars. Hundreds, not thousands. That may cause a lot of adult children to rethink the technology in an aging parent's home. Read on for a few affordable gizmos that can add safety to mom or dad's abode.
Extra security without the dubious security company
If you are worried that hiring a security company could make you less safe, you are not alone. Nor are you wrong. The Federal Trade Commission reports that quite a few security systems are scams.
However, for about $26, you can buy a Wyze Cam v2 Wi-Fi-enabled camera and point it out a window. If your elderly parent or grandparent has wifi, she can benefit from having one or more of these cameras installed in her home.
These cameras can be tethered to your phone or your parent's. And they let you know what's happening from that view in real-time. Since you install them yourself or get a home care professional to do it, there's no contract with a third party.
Detect water damage before it devastates the house
For $40, you can purchase a Wi-Fi Water Sensor model DCH-S161. This, too, works with your parent's wifi. You can install one of these devices next to anything you think might spring a leak: the dishwasher, bathroom sink, that old pipe in the basement, and the ten-year-old water heater, as examples.
If the dreaded leak occurs, the water sensor blasts an alarm at a really high volume, even higher than the average smoke detector. This device can also send a push message to a smartphone, telling you or your loved one about the problem.
Detect carbon monoxide the right way
The wired Nest Protect is a smart carbon monoxide and smoke detector that speaks to you in a civil voice, saying "Heads up, there's smoke in the master bedroom," before sending out a shrieking alarm. Also, this device tells you WHERE the problem is. So you're not searching the house madly looking for the source of smoke which could turn out to be the toaster.
According to the New York Times, the Nest Protect is the best of the "smart" smoke detectors. It can be tethered to a smartphone. That way, you can know when there's smoke or poison gas in your senior's home when you're not there. And they cost about $120.
Hiring home care can help
Professional home care services are invaluable when it comes to keeping your senior safe inside her home. Some home care pros will help you install devices and make sure they are in good working order.
In conclusion, smart homes are no longer the privilege of the very wealthy. For a few hundred dollars, you can install several devices in your senior's home that can warn you and her of perils like fire, carbon monoxide, incipient water damage, intruders, or porch pirates. It may well be worth that small investment to know that your senior is safer from harm.
The staff at Home Care Matters is available to talk with you and your family about all of your needs. Home Care Matters is a home care agency providing quality and affordable

Elderly Care in Suwanee, GA

, and surrounding areas. Call (770) 965.4004 for more information.
We provide home care in Flowery Branch, Braselton, Buford, Dacula, Duluth, Gainesville, Johns Creek, Lawrenceville, Oakwood, Sugar Hill, Suwanee, Barrow County, Forsyth County, Gwinnett County, Hall County, Jackson County, North Fulton County.
Sources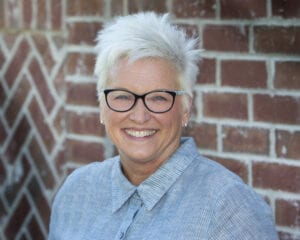 Latest posts by Valerie Darling, Founder, Owner
(see all)