Everything You Need to Know About Lewy Body Dementia
When dementia is discussed, many people's minds will instantly go to Alzheimer's disease. While Alzheimer's disease is one of the most common types of dementia, there are other types that people should know about, as well. One of the types of dementia that you may want to know more about is Lewy Body Dementia or LBD. While this type of dementia isn't as common, it should still be discussed.

Defining Lewy Body Dementia
If your elderly loved one has Lewy Body Dementia, it is helpful if you and their home care providers know more about it. LBD encompasses 2 diagnoses – dementia with Lewy bodies and Parkinson's dementia. This is a brain disorder that is very progressive. It causes protein deposits in one's brain. This is abnormal. Lewy Body Dementia will affect every area of your loved one's life. It causes brain impairments in sleep, memory, behaviors, movement, and though. In addition, LBD can cause issues with blood pressure, bladder and bowel control, and much more. The Lewy Body Dementia Association states that around 1.4 million adults in the United States have this type of dementia.
LBD Symptoms

If you think that your elderly loved one has Lewy Body Dementia, there are some symptoms that you might want to look out for including the following:
Problems with forgetfulness and memory loss
Experiencing shaking and/or tremors
Having delusions and/or hallucinations
Issues with abstract thoughts
Feeling sluggish
A decrease in attention span
Stiff muscles
Troubles moving and walking
Issues sleeping
If you or your loved one's home care providers notice these symptoms, make sure you talk to your loved one's doctor about it right away.

Treatment Options for Lewy Body Dementia
If your elderly loved one does have LBD, it is important that they get the proper treatments. While there is not a cure for Lewy Body Dementia, there are doctors who specialize in treating symptoms that your loved one might be experiencing.
Your loved one's doctor might:
-Make a plan that includes speech therapy, occupational therapy, or physical therapy
-Going to a sleep disorder specialist to manage any sleep issues that may be going on
-Taking certain medications to prevent or to manage any hallucinations that your loved one might be having
-Possible clinical trials to manage the disorder
While it can be scary, these are some of the possible treatment options for Lewy Body Dementia.
If your loved one does have LBD, at least now you have more information about this type of dementia. The more you learn about it, the more you can help your elderly loved one.
The staff at Home Care Matters is available to talk with you and your family about all of your needs. Home Care Matters is a home care agency providing quality and affordable Home Care Services in Buford, GA, and surrounding areas. Call (770) 965.4004 for more information.
Sources
Lbda.org
Mayoclinic.org
Mayoclinic.org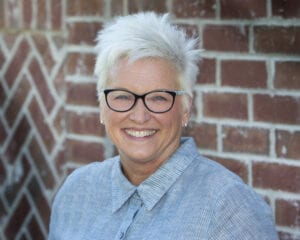 Latest posts by Valerie Darling, Founder, Owner
(see all)