Exercise: Heart and Body – How to Help Your Elderly Loved One Stay Young?
Exercise: Many elderly people spend hours worrying about experiencing declines in their cognitive functions.
This is normal. Everyone has changes in their brain as they get older. Thankfully, there are some things a person can do to help reduce these changes and even improve their brain health. Keep reading to learn more about how you can help your elderly loved ones stay young by improving their heart and body health.
Working Out
Studies show that physical activity can improve a person's physical, mental, and overall well-being. This is why, as a family caregiver, it is important to encourage your elderly loved one to work out. Exercise can increase oxygen to and from their brain. It can also reduce the risk of your elderly loved one getting certain diseases. Many experts suggest that even a small walk every day can help keep a person's brain young and healthy.
Challenge the Brain
It is important to remind your elderly loved ones that they need to challenge their brain. Some people even say "use it or lose it". There are many ways for a person to challenge their brain. Some of the ways your elderly loved one can do this include the following:
Doing mental math
Taking part in quizzes
Playing word games
Arts and crafts
Painting
The main idea when choosing activities is to stimulate the brain by using it on a regular basis. It might even be helpful if you or an elder care provider did some of these activities with your elderly loved one.
Get Enough Quality Sleep
Although experts can't quite explain the reason behind it, some studies indicate that quality sleep is also good for the brain. For most people, 7 to 8 hours of quality sleep each night can help the brain to function in a positive manner. As a family caregiver, you might want to help your elderly loved one come up with a bedtime routine. This can help them to get the sleep their brain needs to properly function.
Eat Brain Foods
Many experts believe that certain foods can have a negative effect on the brain. On the other hand, many experts insist that some foods can improve the overall functions of the brain. Some of the foods that can be good for the brain include the following:
Broccoli
Spinach
Tomatoes
Berries
Fish
If you want to help your elderly loved one to improve memory issues and overall brain quality, these are the foods they should be eating.
Exercise: Conclusion
Improving heart, body, and brain health can be done. By following the tips above, you can help your elderly loved one to feel young for longer. If needed, you can talk to your elderly loved one's doctor about specific health concerns you have for your loved one. Be sure to double-check with your senior's doctor before any exercise routines.
The staff at Home Care Matters is available to talk with you and your family about all of your needs. Home Care Matters is a home care agency providing quality and affordable Homecare in Lawrenceville, GA, and surrounding areas. Call

(770) 965.4004

for more information.
We provide home care in  Braselton, Buford, Dacula, Duluth, Flowery Branch, Gainesville, Johns Creek, Lawrenceville, Oakwood, Sugar Hill, Suwanee, Barrow County, Forsyth County, Gwinnett County, Hall County, Jackson County, North Fulton County.
Sources
https://www.health.harvard.edu/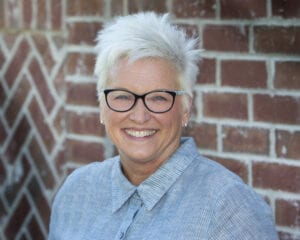 Latest posts by Valerie Darling, Founder, Owner
(see all)