Falling: Four Practical Steps to Help Your Senior to Avoid Falling
Falling is a huge health risk for your aging family member.
Falling: If she experiences a fall, the aftereffects can be with her for a very long time. Some aging adults who fall are never able to fully regain health and mobility, which can have disastrous emotional and mental impacts. Taking all of the steps possible to reduce your senior's risk of falling is essential.
Make Changes Around the House
Small changes can have big results when it comes to falling. Your senior may need more light, or motion-sensing lights that turn on when she walks into a room. Use common sense regarding furniture arrangements, excess clutter, and whether flooring options might need to be addressed. If anything seems even remotely unsafe, look for ways to resolve that.
Take Extra Precautions at Home
Your senior may have always preferred to be barefoot at home or to wear lightweight, flimsy shoes. Those may not be enough anymore. Sturdy shoes that support her feet well are a much better option. Install grab bars in all sorts of places, not just in tubs and stairwells. They may also be helpful in hallways. Also, consider rearranging items that your senior uses often so that they're easier for her to find and to use.
Encourage Her to Take Care of Her Health
Another big contributing factor to fall risk is your senior's health. If she has mobility challenges or doesn't exercise, she may find that it's difficult to feel as if she's moving safely. Vision changes and side effects from medications can also be a huge issue. Something else to consider is whether your elderly family member is often dehydrated. Focusing on maintaining overall good health is crucial for making fall prevention more effective.
Falling: Make it Easier for Her to Access Help
Your senior also needs to be able to access help when she needs it, without feeling awkward or as if she's being a burden to anyone. Keeping assistive devices, like canes, handy is just one solution. Another solid answer is for you to hire home care providers. They can help your senior as often as necessary because that's what they're there to do. Your elderly family member can rely on their experience and companionship.
Having as complete a fall prevention plan as possible enables you and your senior to find out where she needs more help and to put that help in place for her.
The staff at Home Care Matters is available to talk with you and your family about all of your needs. Home Care Matters is a home care agency providing quality and affordable Elderly Care in Hoschton, GA, and surrounding areas. Call (770) 965.4004 for more information.
We provide home care in  Braselton, Buford, Dacula, Duluth, Flowery Branch, Gainesville, Johns Creek, Lawrenceville, Oakwood, Sugar Hill, Suwanee, Barrow County, Forsyth County, Gwinnett County, Hall County, Jackson County, North Fulton County.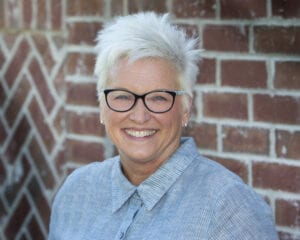 Latest posts by Valerie Darling, Founder, Owner
(see all)