Four Things Senior Men Need to do to Stay Healthy
According to the Social Security Administration, men have an average life expectancy of 84.3 years. To stay as healthy as possible, there are four things men should do.
Caregiver in Braselton GA: Men's Health
1. Keep Up With Preventative Health Checks and Vaccinations.
Your dad must go through the regular preventative health checks. After the age of 40, your dad should have his blood pressure checked each year. His doctor may recommend a fecal occult blood test to check for blood in the stool each year. Every 10 years, he should undergo a colonoscopy to screen for colon cancer. This may be increased if there is a family history of colon cancer.
Every couple of years, your dad should undergo an eye exam. A cholesterol screening is also important every three years. Prostate cancer screenings should start by the age of 50. This can be done through a rectal check or PSA blood test.
For vaccinations, your dad should get a flu shot each year.  A tetanus (Tdap) shot is recommended every 10 years. On or after a 60th birthday, the shingles vaccination is also important.
2. Exercise Daily.
Each day (at least 150 minutes per week), your dad needs to exercise. He can vary the activities he does or stick with something he enjoys. He needs to workout at least 30 minutes a day. That activity should get his heart pumping. A brisk walk is good. He could also swim, ride a bike, or head to the gym for a yoga class.
3. Eat Properly.
Your dad's diet helps him stay healthy. If he eats meat, he needs to stick to lean meats and seafood. Plenty of vegetables and fruits are also important. For sides, whole grains are best. Legumes are ideal for boosting fiber intake.
He needs to avoid foods that are high in fat and sugar. Processed foods are not healthy choices. He should also limit his intake of alcohol.
4. Stop Smoking.
If your dad is a smoker, it's important that he quit. He can talk to his doctor about smoking cessation aids and programs. With the right balance of supportive groups or therapy and products that help ease him off his nicotine addiction, he can quit smoking and improve his health.
There are other things that can help your dad stay healthy. He should avoid stress. If he has a hard time keeping up with housework and laundry on his own, caregivers can help out. If he forgets to take his medications that help with high blood pressure or cholesterol, caregivers are happy to offer medication reminders. They can cook healthy meals, join him on daily walks, and be there to support him when he quits smoking.
The staff at Home Care Matters is available to talk with you and your family about all of your needs. Home Care Matters is a home care agency providing quality and affordable caregiver services in Braselton, GA and the surrounding areas. Call (678) 828-2195 for more information.
Sources:
https://www.ssa.gov/planners/lifeexpectancy.html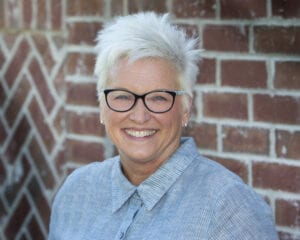 Latest posts by Valerie Darling, Founder, Owner
(see all)