Four Ways to Help Your Senior Bathe Regularly
Bathing is just one of many personal care tasks that may suddenly start to become too difficult for your aging family member to handle on her own. If you're not sure how to step in and help, though, you might feel at a loss as to whether you can even help her at all.
Home Care in Johns Creek GA: Helping Your Senior Bathe Regularly
Talk about What's Going On.
Once you notice that your senior has made some changes to her bathing frequency, it's time to talk about it. How you approach the conversation matters a lot. Make sure that you're broaching the topic gently and compassionately. Ask your senior whether anything about her bathing experience is frightening for her or if she has safety concerns. If she doesn't want to talk about it, you need to start out with observations and bring up the topic again later.
Ask Her Doctor for Tips.
Your elderly family member's doctor has likely heard about situations just like this more than a few times. In fact, he can probably give you some solid tips that can help to make the situation better for everyone involved. Make sure that you go into the talk with as much information as possible, including whatever your elderly family member has been willing to talk to you about.
Make the Bathroom as Safe as Possible.
Take a look through your senior's bathroom and see what improvements need to be made. Non-slip mats and rugs are vital, for example, as are grab bars throughout the bathroom and the tub area. Depending on your elderly family member's individual needs, you might want to include other safety devices, such as a shower chair or a shower head with a long hose and handle. Safety evaluations are something you'll need to do constantly, just to make sure you're not missing something.
Get Some Extra Help for Bathing.
Ultimately, what you and your senior might need most is experienced help who knows exactly how to help her to bathe safely. Home care providers have been helping aging adults take care of personal tasks like bathing and they have learned how to do it efficiently and easily. They can show you what they've learned and help out when you need an extra pair of hands.
It's not acceptable for your aging family member to simply give up bathing. She needs to be able to feel safe while bathing and that might mean making some changes to how she approaches the overall process.
The staff at Home Care Matters is available to talk with you and your family about all of your needs. Home Care Matters is a home care agency providing quality and affordable home care in Johns Creek, GA and the surrounding areas. Call (678) 828-2195 for more information.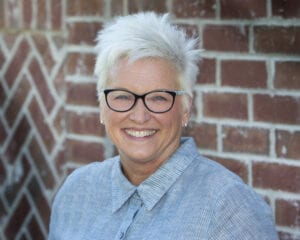 Latest posts by Valerie Darling, Founder, Owner
(see all)